EarthBend Storefront Training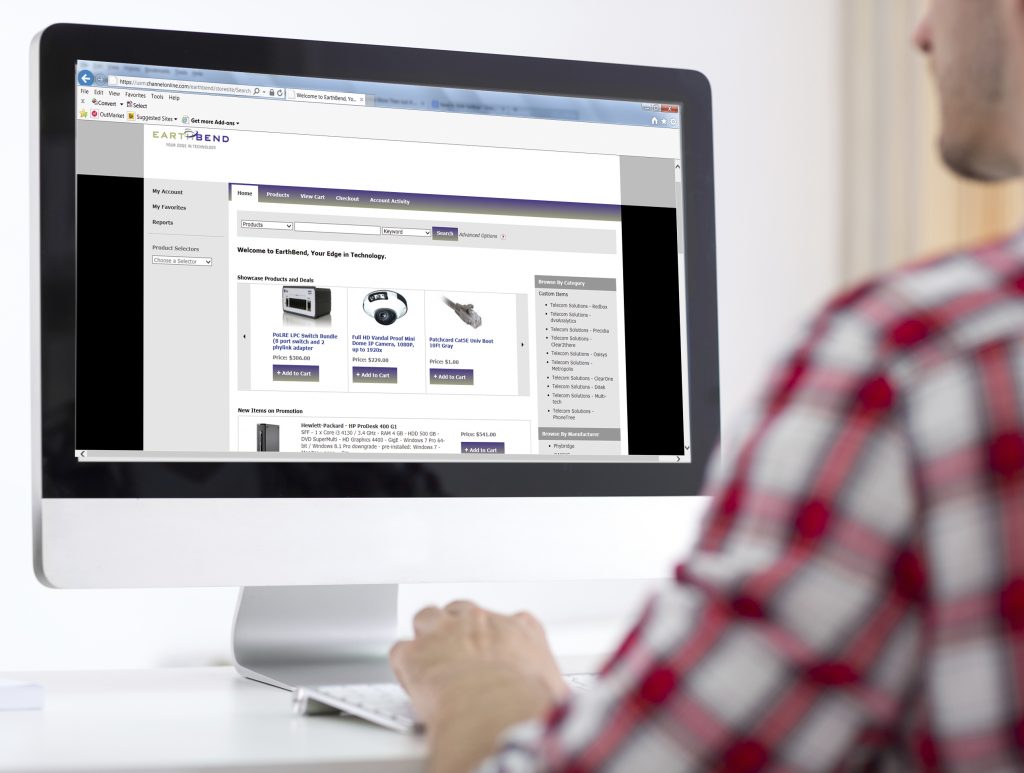 EarthBend Storefront Training Videos
The EarthBend Storefront represents a significant technology investment EarthBend has made to directly benefit our partners, and it is so much more than a purchasing portal.  It provides the ability to search a vast selection of technology solutions, review specs, save quotes, copy quotes, view quotes created by your EarthBend sales team and convert your quotes to orders.  Just some of the key advantages it offers to you include:
Streamlined productivity and ordering efficiency:  You can easily submit purchase orders from the same single interface you use for your quoting, sales and sourcing activities.
Real-time pricing and inventory availability:  Real-time insight into product pricing and inventory availability enables you to make well-informed purchasing decisions to better support your customers' technology needs.
Product review and purchasing flexibility:  Our team is always eager to provide hands-on assistance, but for those instances when you know exactly what you want, or would like to independently review at your leisure a range of different solutions to compare specs or prices, the EarthBend Storefront makes it incredibly easy to do so.  You can enjoy 24/7 one-stop ordering convenience from anywhere you have an Internet connection!
Review quote and order histories:  Whether your quote or order was created directly via the Storefront or by phone with an EarthBend team member, accessing your account history within the Storefront can provide a complete view of your company spend and purchase activity.
If you are not actively using the EarthBend Storefront today, or would like to learn how your organization can use it more effectively, please view the training videos provided below for a helpful overview on its use.
Introduction to the EarthBend Storefront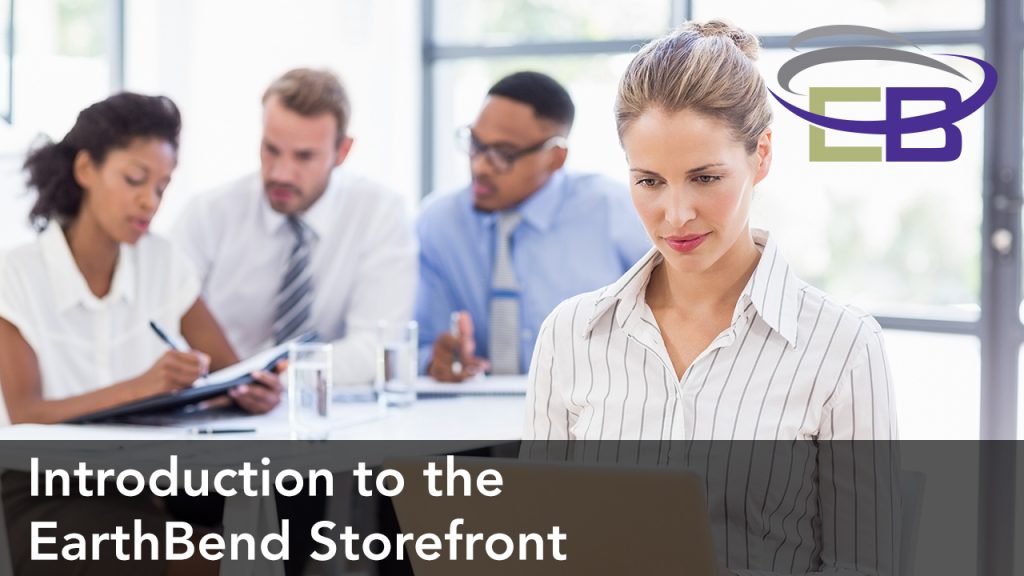 An initial introduction to the EarthBend Storefront, this video explains login credentials, account management, homepage showcase and promotional solutions, how to identify and save "favorite" products and view account activity/history.
EarthBend Storefront – Quoting & Searching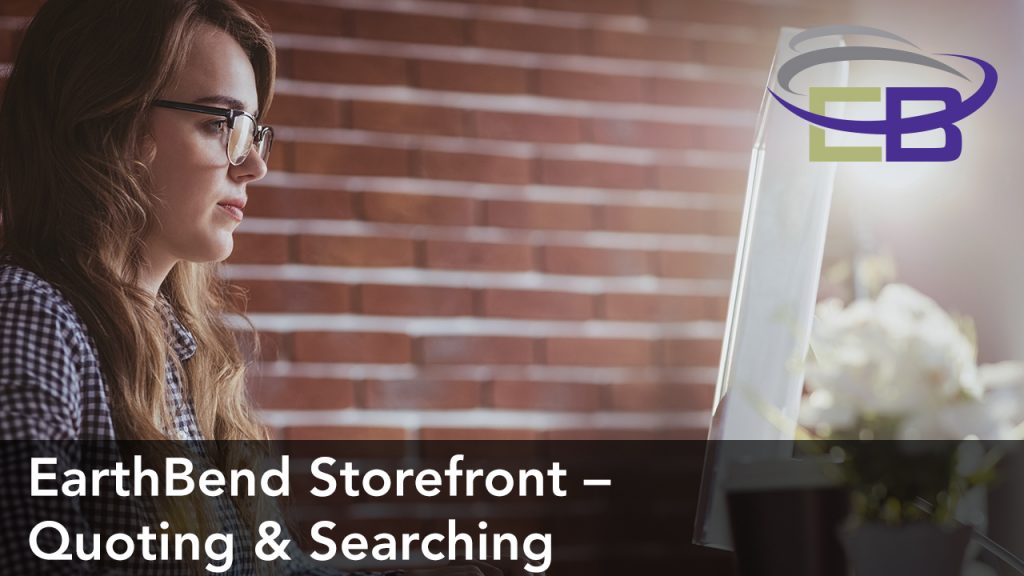 In part 2 of the EarthBend Storefront video training series, we take a closer look at quoting, searching and the Products tab.
EarthBend Storefront – Ordering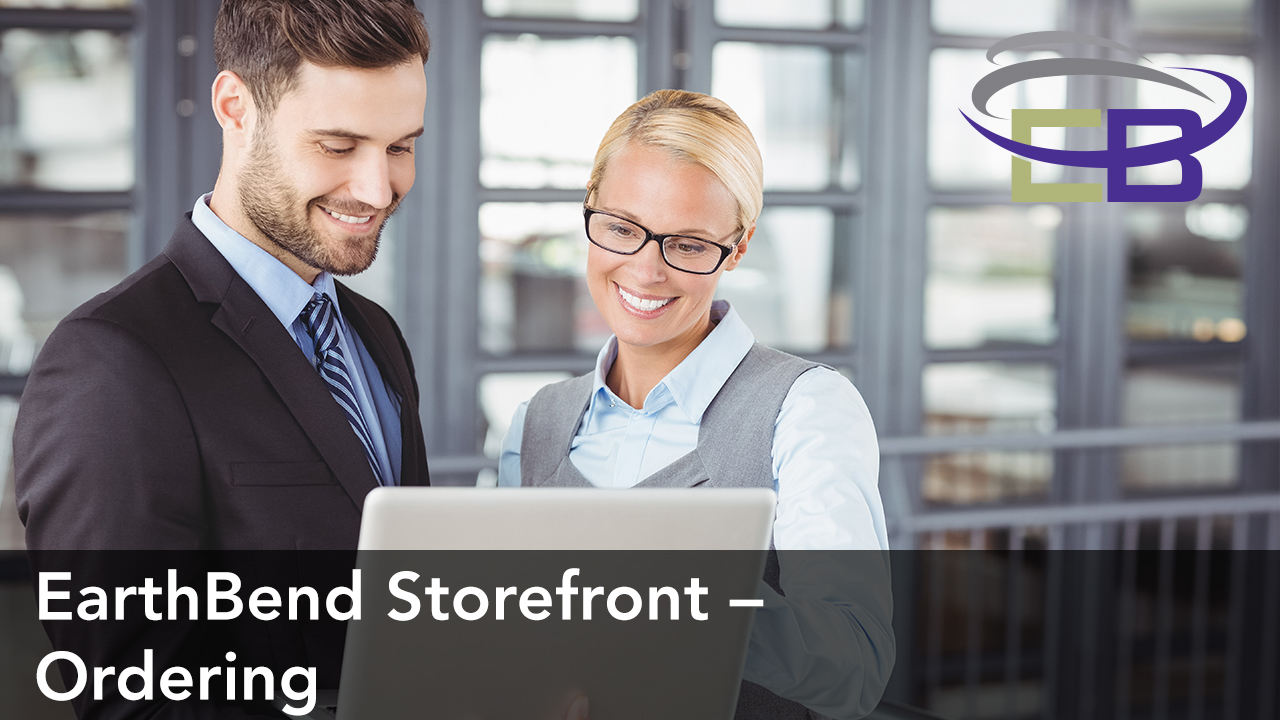 In part 3 of the EarthBend Storefront video training series, we examine the checkout tab, specifically, the process of converting a quote to an order.