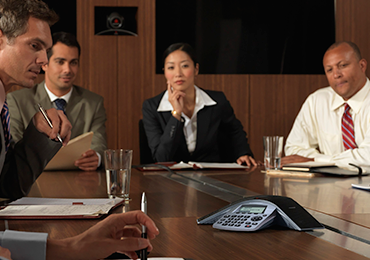 The industry leader in unified collaboration solutions.
Companies choose Polycom for solutions that enable their geographically dispersed workforces to communicate and collaborate more effectively and productively over distances. Using Polycom telepresence, video, and voice solutions and services, people connect and collaborate from their desktops, meeting rooms, class rooms, and mobile settings. Organizations from a wide variety of industries and the private sector work with Polycom standards-based solutions to:
Gain a fast return on their investment as their teams easily collaborate "face to face" wherever they are
Cut the time, cost, and carbon emissions associated with gathering the right people in one place to solve problems
Apply saved resources, time, and energy to primary business and organizational challenges
Make it feel like everyone's together in the same room. Polycom conference phones are the standard because they deliver the clearest sound to every participant in every location. Our advanced audio technology allows each conference phone to intelligently adapt to different room environments. So everyone can hear and be heard, even when more than one person talks at a time. You'll eliminate confusion and enhance productivity. Not a single word—or opportunity—gets missed.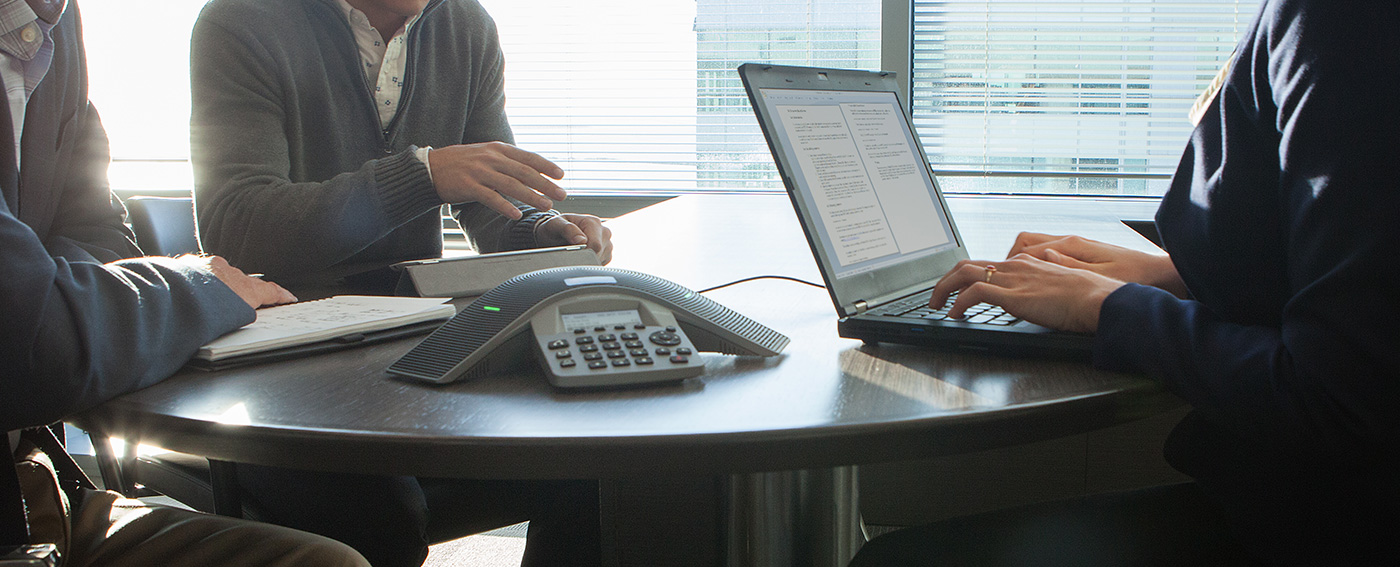 The Polycom Difference
Patented acoustic technologies: Enterprise-grade audio quality lets everyone contribute and be heard in every conversation.
Investment protection: Enjoy broad interoperability with both analog phones and today's leading IP telephony platforms, including Broadsoft, Microsoft Lync and Skype for Business.
Specialized accessories: Quickly and easily customize your systems to meet your specific needs.
Audio innovations: Constant improvement and innovation help you continuously enhance your audio experience.
A Family of Solutions
Analog Conference phones: The world's best-selling models deployed on the global public switched telephone network (PSTN).
VoIP Conference phones – Models optimized to run on current and emerging IP networks.
Microsoft Conference phones: The only group conferencing devices qualified for Skype for Business and Microsoft Lync deployments.
USB Speakerphones: Simple, versatile solutions for communications on the go.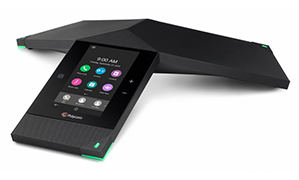 RealPresence Trio
RealPresence Trio
The first smart hub for group collaboration that transforms the iconic three-point phone into a modular voice, video and content sharing system that can fit in any team environment, large or small.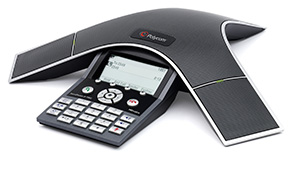 SoundStation IP 7000
SoundStation IP 7000
Advanced IP conference phone featuring HD Voice clarity and Polycom video integration for midsize to large rooms.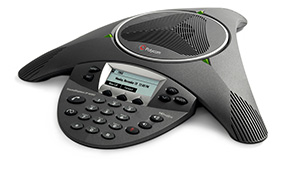 SoundStation IP 6000
SoundStation IP 6000
A premium IP conference phone designed for midsize rooms that offers remarkable HD Voice clarity.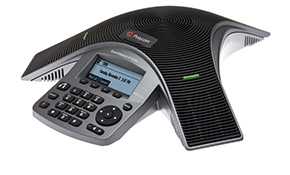 SoundStation IP 5000
SoundStation IP 5000
Advanced IP conference phone for small conference rooms and executive offices.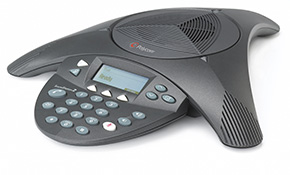 SoundStation2
SoundStation2
The standard for analog voice conference calls in small and midsize conference rooms.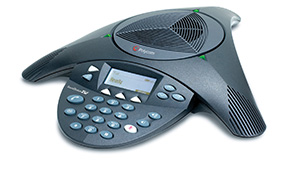 SoundStation2W
SoundStation2W
Superb analog voice conferencing performance combined with the freedom and flexibility of wireless.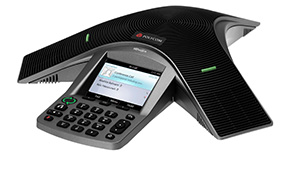 CX3000 IP Conference Phone
CX3000 IP Conference Phone
The first and only conference phone that is Optimized for Microsoft Lync 2013 and Microsoft Lync 2010.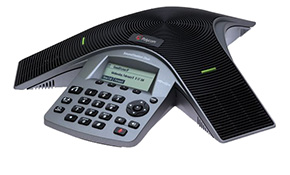 SoundStation Duo
SoundStation Duo
The obvious choice for group audio conferencing.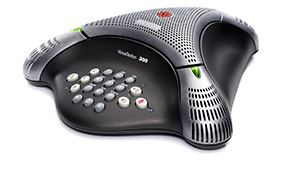 VoiceStation 300
VoiceStation 300
Crystal-clear analog conferencing for smaller rooms and desktops.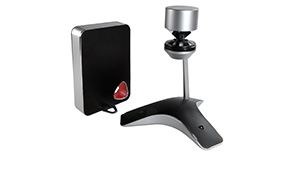 CX5100 Unified Conference Station
CX5100 Unified Conference Station
An engaging, unique 360-degree video and audio experience with HD active speaker tracking for Lync 2013 (USB only).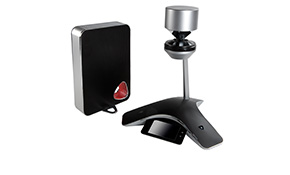 CX5500 Unified Conference Station
CX5500 Unified Conference Station
An engaging, unique 360-degree video experience with HD active speaker tracking and an IP speakerphone for Microsoft Lync 2013.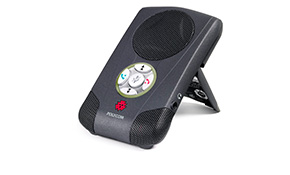 Communicator C100/C100S
Communicator C100/C100S
Portable, hands-free calling from your PC.