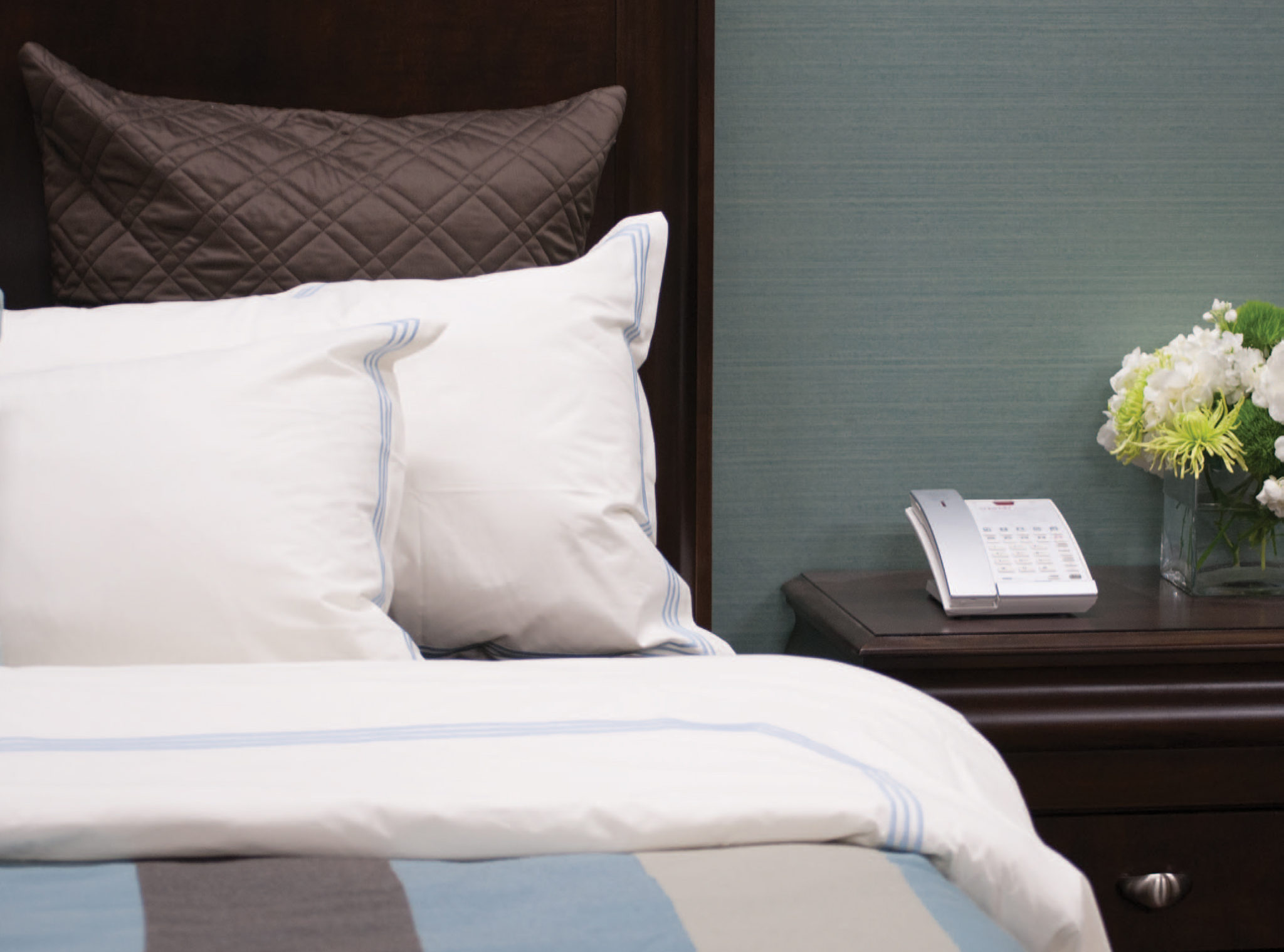 Enrich the Guest Experience With VTech Hotel Phones
VTech is the global leader in electronic learning products from infancy to preschool and the world's largest manufacturer of cordless phones. It also provides highly sought-after contract manufacturing services and telephony solutions for the hospitality industry, including award-winning hotel phones. The company has leveraged its expertise and success in cordless telephones to offer a portfolio of cost-effective, cutting-edge conference phone and business phone solutions as well. Founded in 1976, VTech's mission is to design, manufacture and supply innovative and high-quality products in a manner that minimizes any impact on the environment, while creating sustainable value for its stakeholders and the community.
VTech's line of hotel phones leverages this expertise and resources, catering specifically to the hospitality market while providing clear cost and feature benefits. Hotels, clubs, resorts, and other hospitality-related businesses count on VTech's world-class hotel phones to help them enhance guest experiences. Their scalable hotel phone systems can be optimized for a variety of different business models, property configurations and hotel guest needs. That's the VTech advantage.
Dialed in to the Needs of the Hospitality Market
VTech has gone to great lengths to design a line of phones that services the unique needs of the hospitality industry.  Their contemporary and classic styles complement a range of interiors, while innovative, user-friendly features and technologies accommodate a variety of business models, property needs and other special requirements. Some of these features include:
Analog and SIP offerings
Antibacterial plastic to safeguard guests and housekeeping staff from germs
Rubber inlays underneath keypads to protect against high humidity
USB ports so guests can charge smartphones and other electronic devices (SIP phones)
Remote guest service key management (SIP phones)
Customizable faceplates and programmable guest service keys to highlight all the services and amenities hotels offer
Compact footprints
Redial memory that automatically clears after 15 minutes to ensure guest privacy (Cordless phones)
Flash, hold, mute and conference calling support for busy executives