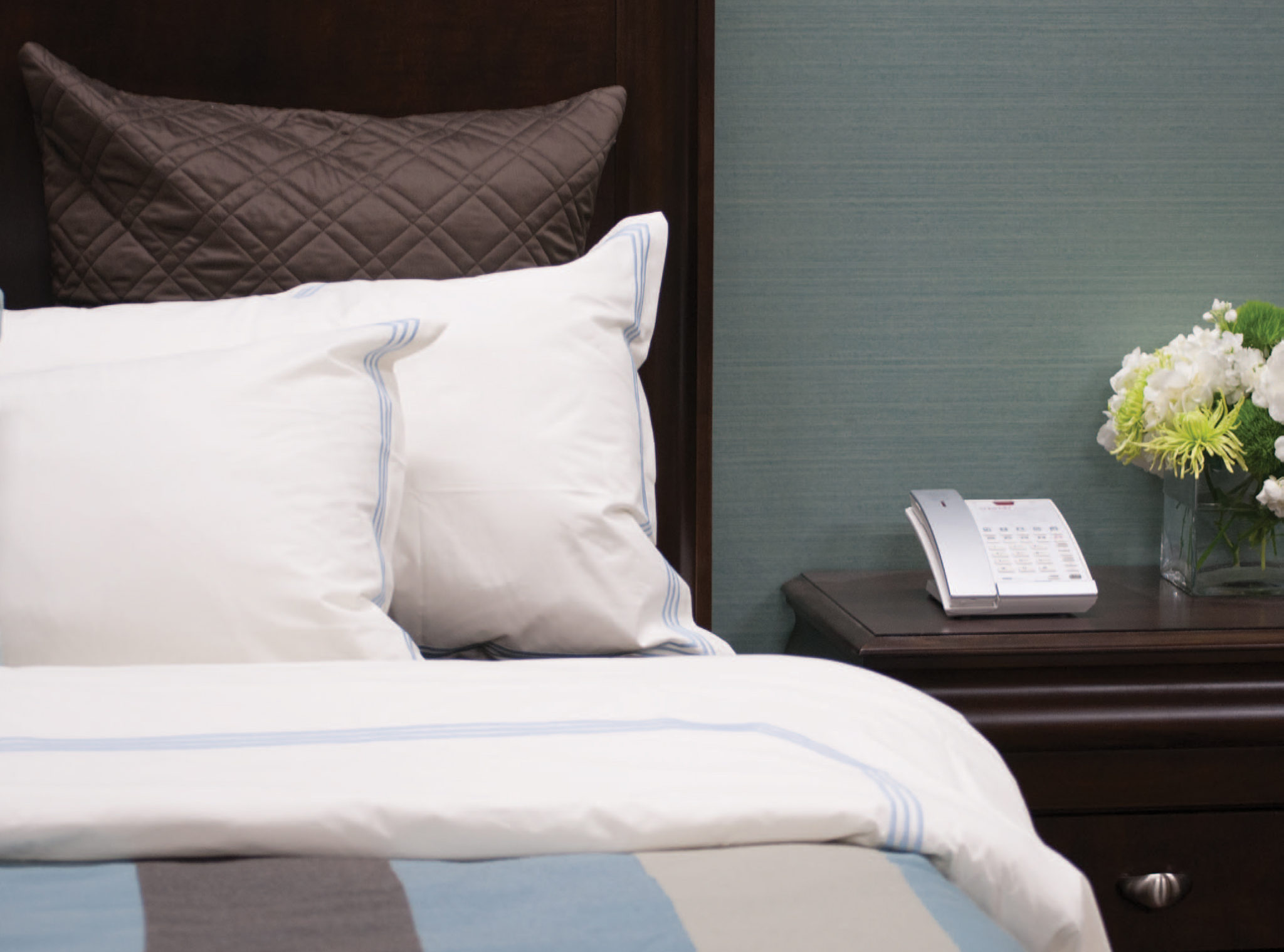 Dialed in to the Needs of the Hospitality Market
VTech is the global leader in electronic learning products from infancy to preschool and the world's largest manufacturer of cordless phones. It also provides highly sought-after contract manufacturing services and telephony solutions for the hospitality industry, including award-winning hotel phones. The company has leveraged its expertise and success in cordless telephones to offer a portfolio of cost-effective, cutting-edge conference phone and business phone solutions as well. Founded in 1976, VTech's mission is to design, manufacture and supply innovative and high-quality products in a manner that minimizes any impact on the environment, while creating sustainable value for its stakeholders and the community.
VTech's line of hotel phones leverages this expertise and resources, catering specifically to the hospitality market while providing clear cost and feature benefits. Hotels, clubs and other hospitality-related businesses count on VTech's world-class hotel phones to help them enhance guest experiences. That's the VTech advantage.
VTech has gone to great lengths to design a line of phones that services the unique needs of the hospitality industry.  Their contemporary and classic styles complement a range of interiors, while innovative, user-friendly features and technologies accommodate a variety of business models, property needs and other special requirements. Some of these features include:
Analog and SIP offerings
Antibacterial plastic to safeguard guests and housekeeping staff from germs
Rubber inlays underneath keypads to protect against high humidity
USB ports so guests can charge smartphones and other electronic devices (SIP phones)
Remote guest service key management (SIP phones)
Customizable faceplates and programmable guest service keys to highlight all the services and amenities hotels offer
Compact footprints
Redial memory that automatically clears after 15 minutes to ensure guest privacy (Cordless phones)
Flash, hold, mute and conference calling support for busy executives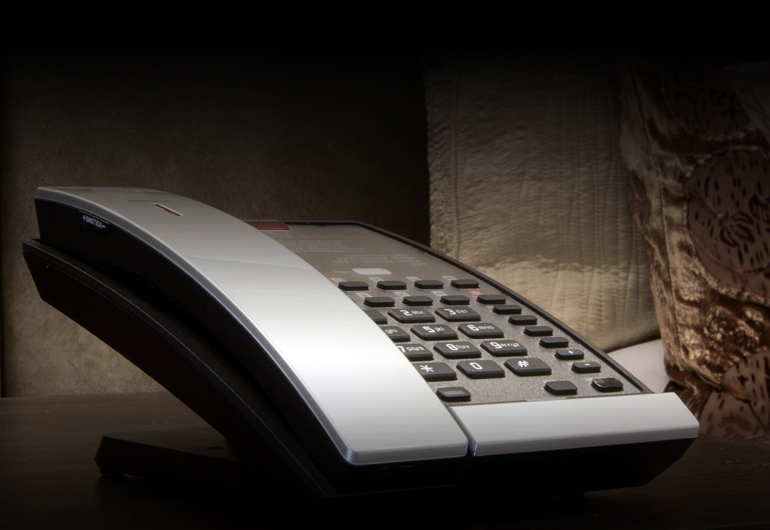 At VTech, innovation is everything. It's what guides them to design telephones that keep costs down and guests better connected—fusing market demands with the comforts of home.
Battery-backup technology keeps guests connected even when the power's out.

USB ports provide easy access for guests to charge smartphones. Petite Phone® models make the most of tight spaces with compact footprints.

Customizable faceplates and programmable guest service keys promote hotel services and amenities.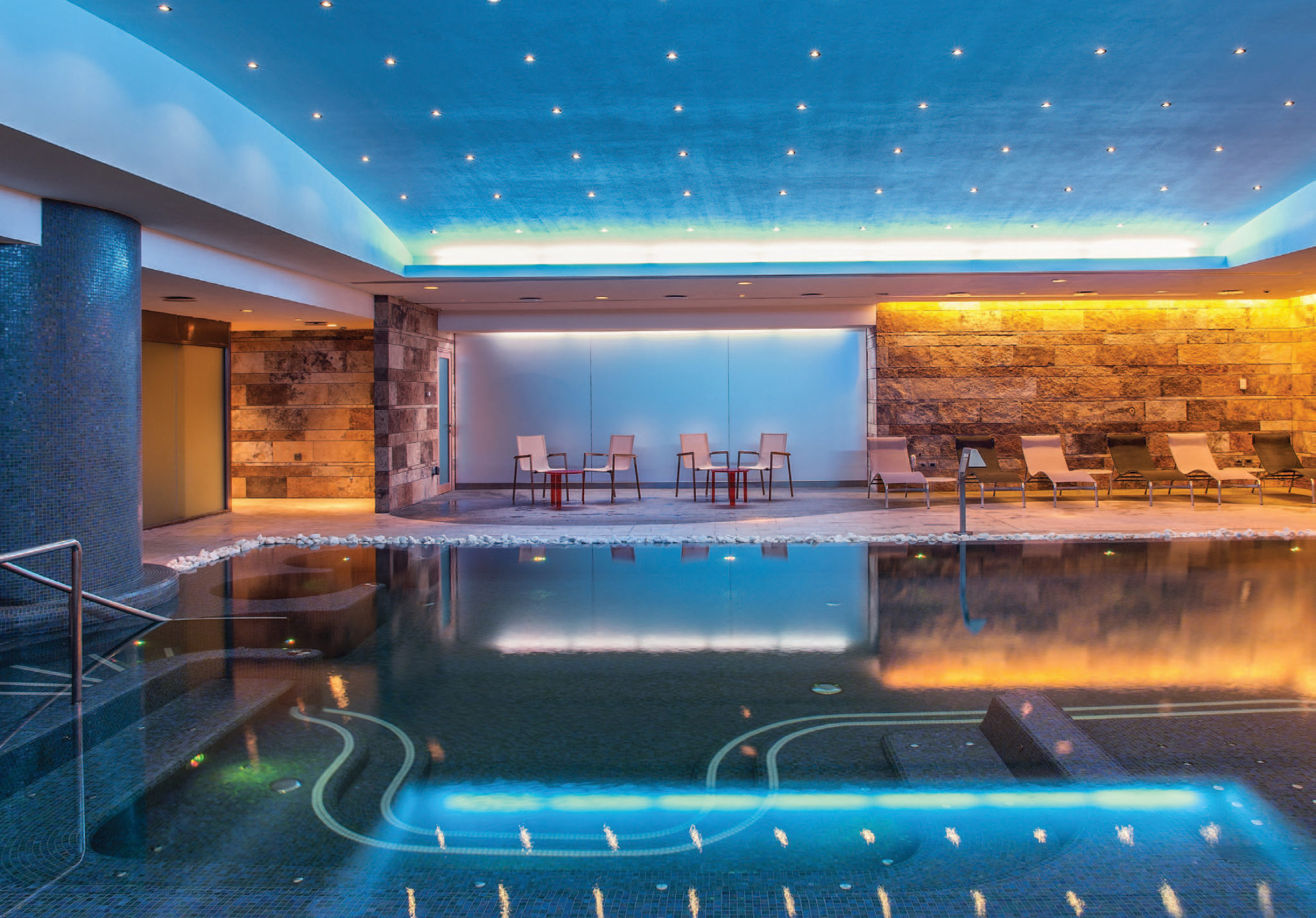 Upgrading the Guest Experience
When so much is invested in upgrading the guest experience, it becomes critical to ensure no detail is overlooked. VTech hotel phones complete the backdrop, elevating a hotel brand to the standard guests expect.

Contemporary styles complement a variety of interiors and properties—from the luxury resort to the short-stay motel.
Antibacterial plastic protects guests and housekeeping staff from germs.
Guests feel right at home with intuitive, modern features, including cordless handsets, speakerphones, USB charging ports and more.
Since 1976, VTech has been designing the world's top-rated corded and cordless hospitality telephones. Our relentless pursuit of quality and innovation fuels the best-in-class engineering and greenest standards that help define our product line.
SIP and analog technologies accommodate every need and budget.
In-house manufacturing results in higher quality and safety standards plus lower production costs—savings we pass on to our customers.
Rigorous testing guarantees our phones perform in all climates and environments.
ENERGY STAR® qualification ensures our analog phones use less energy.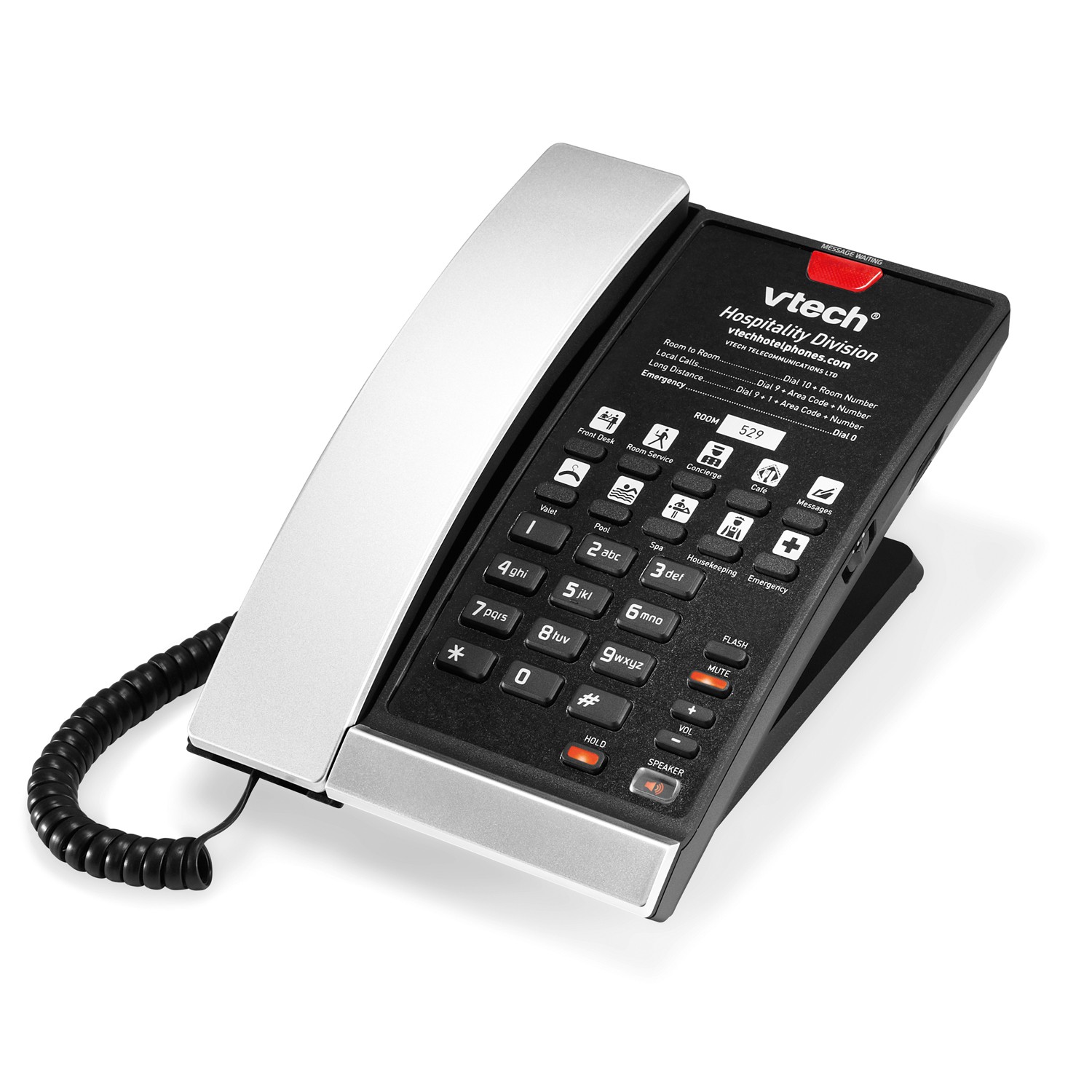 Analog Corded & Cordless Phones

Affordable and reliable, VTech analog phones offer straightforward features that will make guests feel right at home. Choose from contemporary styles to complement today's interiors or classic designs that make a more traditional impression.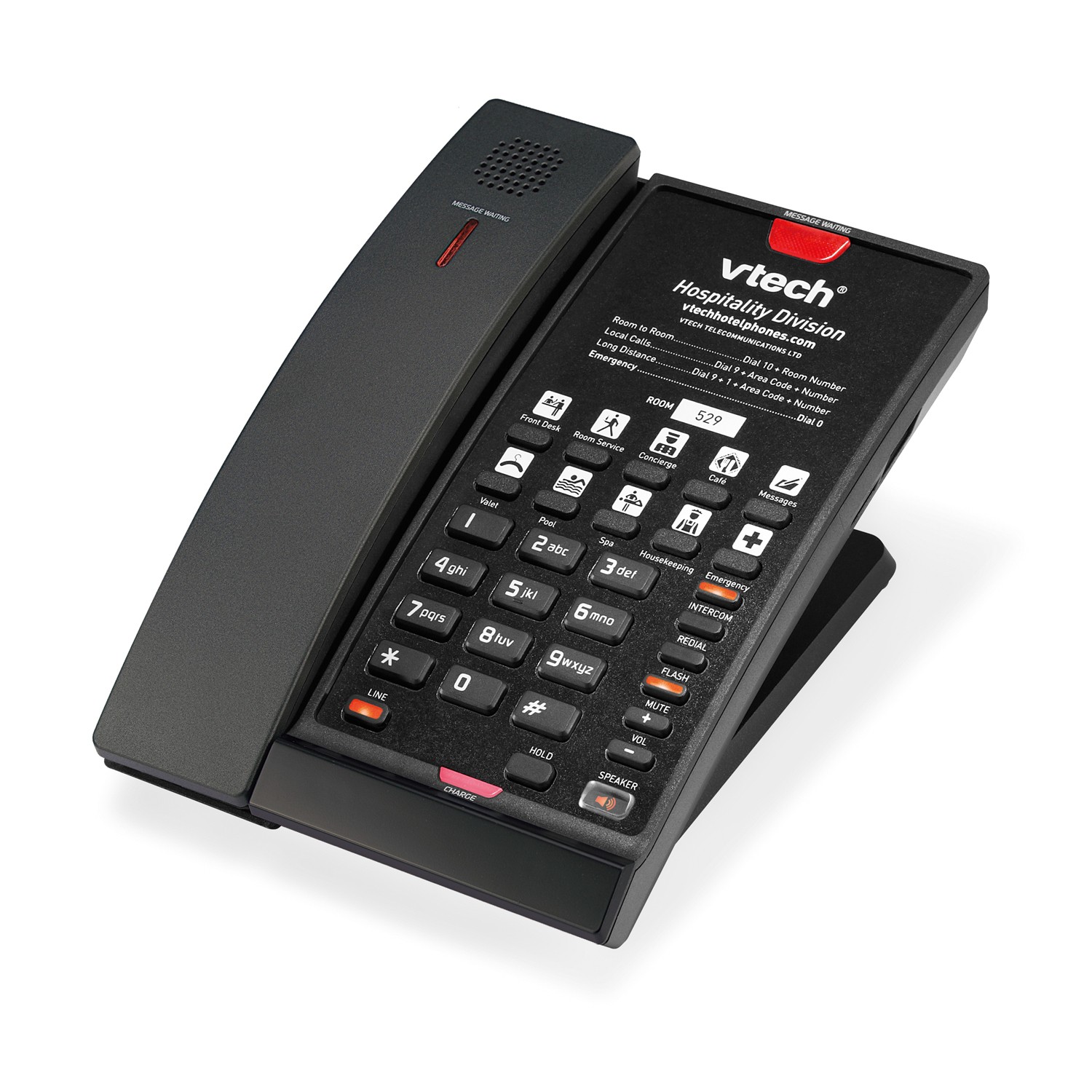 SIP Corded & Cordless Phones

Form and function come together in VTech SIP phones. Contemporary styling lends a fresh, sophisticated touch to guest rooms, while advanced features cater to today's road warriors. Easy to install and manage, these phones are also certified to work with most major PBXs worldwide.