Ransomware Making Headlines and Causing Headaches for Many Types of Organizations
It's not a secret that cyber-attacks, specifically ransomware incidents, are on the rise. Increasingly, cyber-criminals are directing their efforts toward small- and mid-sized businesses and healthcare institutions. The cost to companies can be high, ranging from financial loss to significant damage to company and brand reputation. And, as a recent flurry of attacks are demonstrating, virtually every industry is at risk for becoming a target of this type of criminal activity.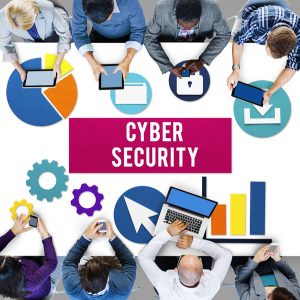 Just over a year ago, in February 2016, hackers hit the Hollywood Presbyterian Medical Center in Los Angeles, which agreed to pay the demanded ransom of 40 bitcoins (bitcoins being an internet currency intended to be untraceable) worth about $17,000. The hospital reportedly spent a week locked out of its systems and reliant on pen and paper.
In January of this year, the Los Angeles Community College District paid a $28,000 ransom in bitcoin to hackers who had taken control of a campus email and computer network until a payment was made. The malicious cyber-attack was detected at Los Angeles Valley College on December 30 after a virus locked the campus' computer network as well as its email and voicemail systems.
Also in January, guests at the Romantik Seehotel Jaegerwirt in the Austrian village of Turracherhohe found themselves unable to open their hotel room doors. The hotel ultimately paid about $1,800 (two bitcoins) to hackers who had penetrated its systems and managed to remotely lock its doors.
Cyber criminals have even targeted the unlikeliest group of victims—local police departments. Cockrell Hill Police Department, located in Cockrell Hill, Texas, recently lost eight years of police evidence after a ransomware attack. The police department had the option to either pay the hackers $4,000 to obtain the decryption keys to their data, or wipe their hard drives and start over. They chose not to pay. The data lost included footage from body cameras, dash cameras and photos.
As these malware and ransomware attacks become more prevalent across all business sectors, it creates an opportunity for value-added resellers to help their customers protect irreplaceable information. EarthBend Distribution has partnered with market-leading vendors—including AVG Business, SonicWALL and WatchGuard—to provide best-of-breed network security solutions like anti-virus software, firewalls, and unified threat protection that can help defend against these attacks.
Contact your EarthBend Distribution Sales Representative today for more information on these and other solutions that can protect your customers and generate increased revenues for your business.