Your EarthBend Distribution Support Team
EarthBend Distribution provides its partners with first-class service via our dedicated team of technology experts.  EarthBend Account Executives and Technology Solution Consultants have collectively amassed years of experience in technologies such as virtualization, networking, middleware, operating systems, wired/wireless, telephony, data storage and much more. When you partner with EarthBend Distribution, you tap into our full range of experience in these areas. Our expert staff will help you identify the specific solutions that can satisfy the technology requirements of your customers, enabling you to win the business, profitably and pain-free!
888.201.7075
EarthBend Distribution Leadership
Rob Beyer, President & CEO of EarthBend, has held various top executive level positions with several technology companies, ranging from large Fortune 500 organizations to startups. Companies he has helped to lead include Mainline Information Systems, Datalink, Tonka-Tek, McData, CNT, ATT/NCR and Teradata. He has been instrumental in over 20 mergers and acquisitions and has led worldwide operations focusing on delivering end-to-end solutions. Rob spent four years in the United States Marine Corps, then received an electrical engineering degree from South Dakota State University, where he ran cross country and track. Rob completed his MBA at the University of St. Thomas.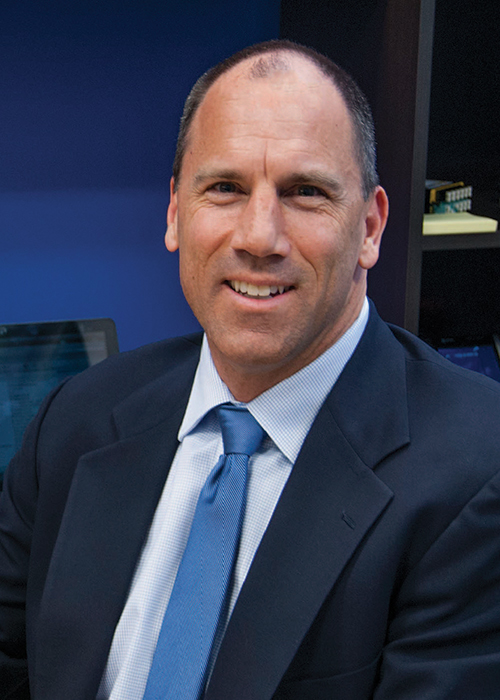 Wade Hoffman
CTO & Vice President of Business Development, General Manager
Wade Hoffman is the CTO and Vice President of Business Development for EarthBend and General Manager of the EarthBend Distribution business unit. Wade has consulted directly with clients to provide value through IT strategy definition, information security, technology assessments and services delivery methods. He provides over 25 years of experience and a strong track record of success in business development and management of leading-edge information technology and service offerings. Throughout Wade's career, he has held product management, practice management and development roles supporting varied solutions and technologies.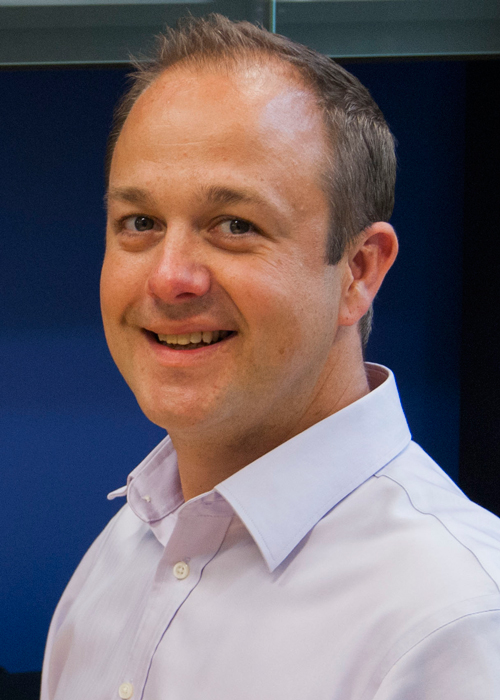 Brock Gordon
Director of Sales Operations & Vendor Management
Brock joined the EarthBend team in 2004, and has been working within the technology industry since 1998. Brock oversees all support functions essential to sales force productivity, including management of the EarthBend Storefront purchasing portal and internal CRM platforms. He also works closely with partners to educate and train them in the use of the EarthBend Storefront. Brock graduated from South Dakota State University, where he majored in Psychology and minored in Economics. In his free time, Brock can be found with his wife Jolene and their three children; Paige, Turner and Sophia. He enjoys being outside, hunting, fishing, coaching, shuttling kids and the company of his friends and extended family.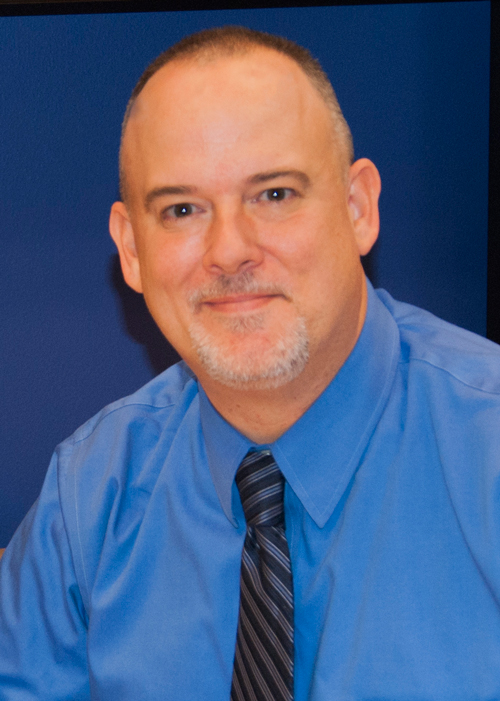 Bill Johnson
Director of Marketing
Bill joined EarthBend in 2014, and is responsible for all facets of marketing for the company's distribution operations, including promotional development, vendor relations, digital marketing and demand generation. Before joining EarthBend, Bill was the Director of Marketing for OAISYS and Senior Channel Marketing Manager for Inter-Tel (now Mitel), where he led all corporate marketing efforts. He earned his B.S. in Marketing from Arizona State University, where he graduated with honors. Bill and his wife, Carrie, and their two boys, Casey and Connor, currently reside in Chandler, AZ.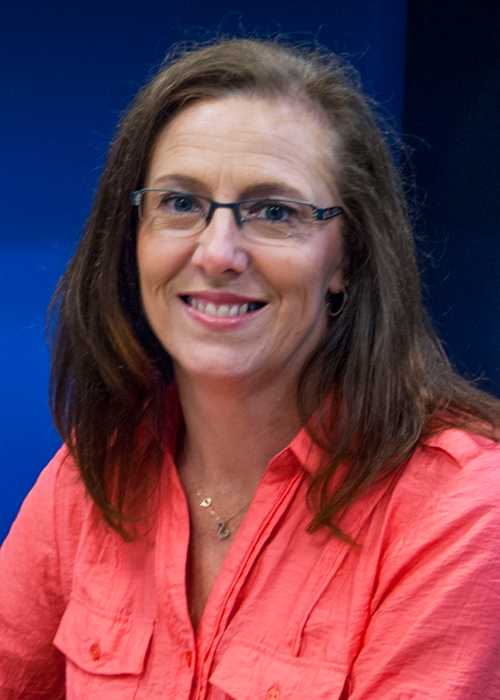 Patty Frantz
Sales Support Manager
Patty joined EarthBend in 1988, and currently serves as Sales Support Manager. She is responsible for managing the daily activities of the EarthBend Distribution Sales Support Team, including overseeing and ensuring the efficient workflow of critical sales support functions, such as order processing, customer service, returns handling, shipment tracking and quoting. Prior to her current position, Patty was a project coordinator with EarthBend, responsible for scheduling an engineering team that handled data hardware installations/configurations for Mitel's direct offices and reseller partners. Patty is married to Dan and they have five children and nine grandchildren.
EarthBend Distribution Account Management & Sales Engineering Support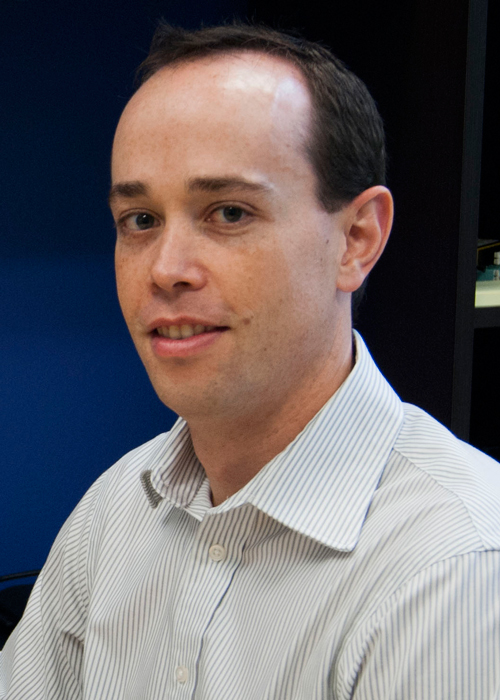 Chris Neu
Sr. Account Executive - Major Accounts
Chris is responsible for providing dedicated, high-touch account management support to key strategic channel partners across North America. Chris has been with EarthBend since April of 2010, and has been working in the IT and telecommunications industries since 2003. He currently holds multiple sales and technical certifications from several of the top IT and telephony manufacturers. Prior to EarthBend, Chris spent three years as the Director of Sales at LandMark ASP Solutions, a global eLearning solutions company, and also held a Senior Account Manager at Revonet. Chris holds bachelor degrees from Dakota State University in both Management Information Systems and Marketing. In his spare time, he enjoys spending time with his wife and two daughters, along with cheering on his favorite sports teams.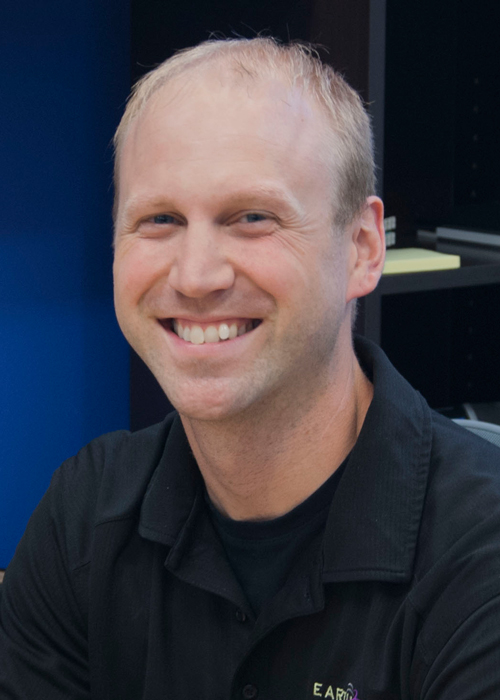 Adam Blackwelder
Account Executive - Major Accounts
Adam joined EarthBend in 2011 as a member of the logistics and order operations team, and later became a member of the distribution business unit with account management responsibilities for the northern United States and Canada. In his current role, Adam serves as an Account Executive assigned to key strategic EarthBend partner accounts, providing specialized consultation, education, training and sales support to his dealers. Adam is married with one young daughter who loves to be outside. In his free time, Adam enjoys sports, hanging out with his family and summer campfires.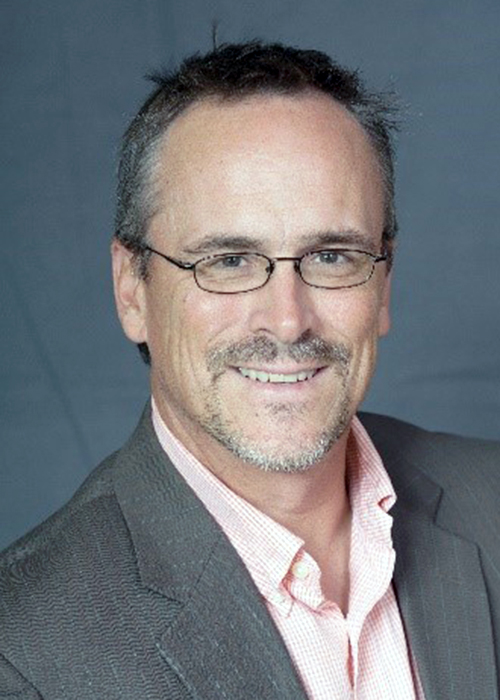 Rick Noonan
Sr. Sales Manager - Commercial Accounts
Rick currently serves as Senior Sales Manager, working directly with value-added resellers across North America to provide technology solutions, programs and services that can support the business requirements of their customers. Rick has held several sales and account management roles throughout his career, and successfully owned a long distance business, where he learned the value of service delivery and product diversity. Rick holds a Bachelor of Science degree from the University of South Dakota. The core business value Rick holds most important is to set clear expectations for the customer and be accountable to those expectations.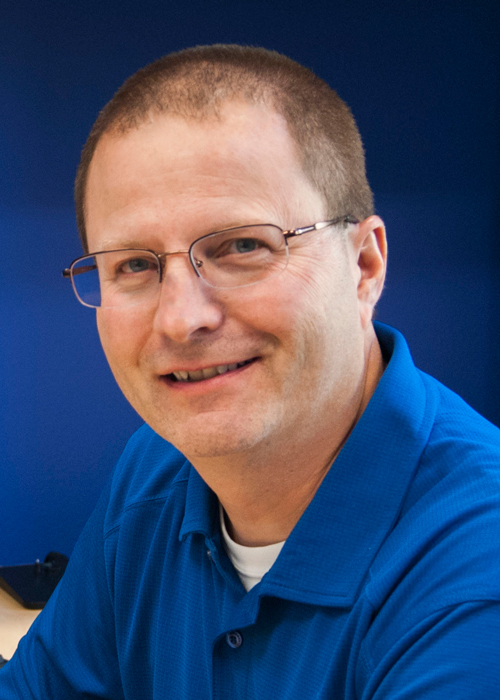 Jeff McConnell
Sr. Account Executive - Commercial Accounts
As a Senior Account Executive, Jeff is responsible for managing value-added reseller accounts across North America. Prior to his current role, Jeff was a Technology Consultant for Mitel following the company's merger with Inter-Tel in 2007. He was responsible for providing data and telephony products to Mitel direct offices and dealers throughout the U.S. and Canada. McConnell graduated as an Electronic Technician from Southeast Area Vocational Technical School in Sioux Falls, SD. Jeff is married to Michelle and they have three sons, a daughter-in-law and one grandson. He enjoys fishing, sports and spending time with his friends and family.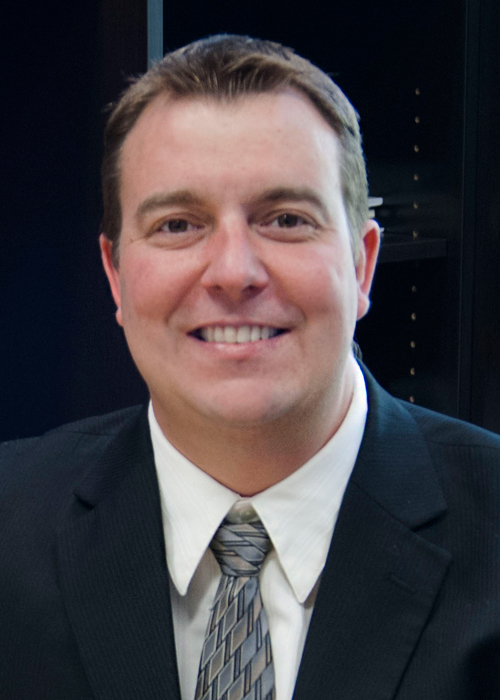 Ryan Riley
Sr. Technology Solutions Consultant
Ryan joined EarthBend in 2006, and currently serves as a Senior Technology Solutions Consultant, supporting EarthBend Distribution reseller partners by answering in-depth technical questions and assisting with the complex design and configuration of technology products, systems and solutions. Prior to EarthBend, Ryan previously held a position as a Technology Consultant with CDW and GHA Technologies. Ryan holds numerous certifications as a sales professional and in pre-sales design, and leverages his extensive knowledge in converged networks, storage solutions, blades, servers, software and other technology solutions to support channel partners.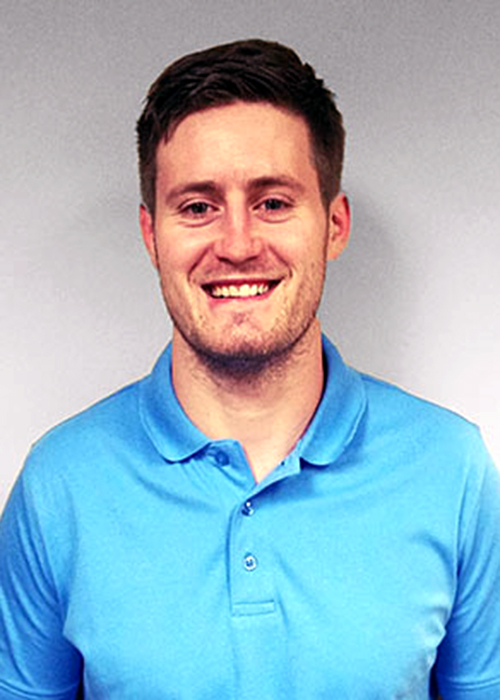 Eric Wenzel
Technology Solutions Consultant
Eric joined EarthBend in 2015, supporting business organizations and schools across the Minnesota market with solution implementation assistance. He currently serves as a Technology Solutions Consultant for the EarthBend value-added distribution team, where he leverages his expertise in areas such data storage technologies, data backup and recovery, VoIP and desktop systems and migrations to support an expansive reseller partner network. Eric graduated in 2013 from Florida International University in Miami with a Bachelor of Applied Science in Psychology.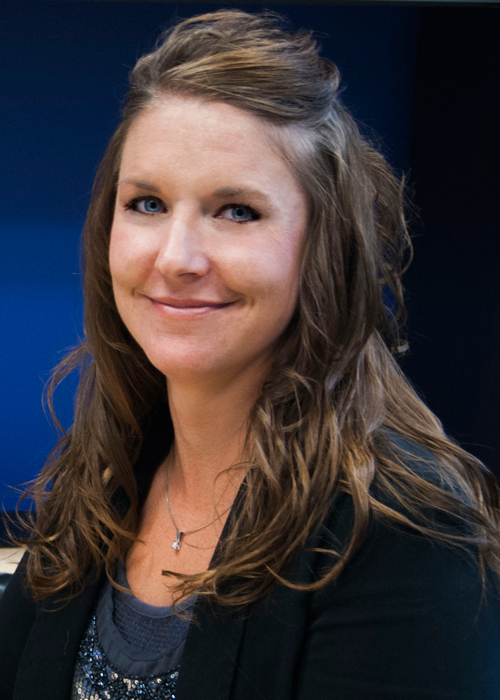 Stephanie Cox
Sr. Sales and Marketing Assistant
Stephanie came aboard EarthBend in 2004 as a member of the accounting department, and transitioned over to the value-added distribution team in 2010. Stephanie currently provides hands-on support across a diverse range of sales-related areas, including pricing, quoting, ordering and NetSuite/CNET management. In addition, she helps to develop, execute and track various marketing campaigns and programs. Prior to EarthBend, Stephanie worked for several companies in accounting and bookkeeping roles, and she holds a degree from Minnesota West Technical College. Stephanie spends much of her free time traveling to her daughter Izzabella's gymnastics meets all over the Midwest. Together, they enjoy kayaking, camping, riding bikes, rollerblading and hiking.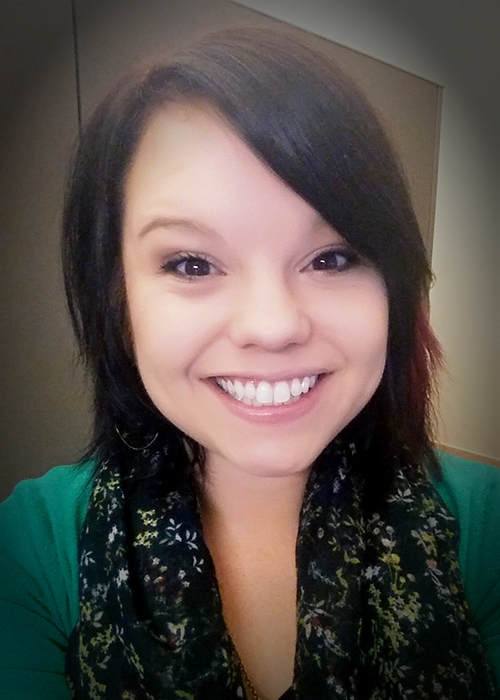 Savannah Holloman
Sales Support Representative
Savannah joined the EarthBend Distribution team in September of 2016. In her current role, her responsibilities include order processing, customer service and support, returns handling, shipment tracking and basic quoting. Named after the movie "Savannah Smiles," she stays true to her namesake and loves to make people happy—customer satisfaction is her number one priority. Prior to her employment EarthBend, Savannah's other roles centered on customer service, leadership and marketing. Her hobbies include singing, gardening, sewing and reading. Music is a significant part of Savannah's life; she and her husband, Ted, take advantage of every opportunity to play music with their two daughters, Madilyn and Calista, as well as their extended family.