EarthBend Distribution Education Solutions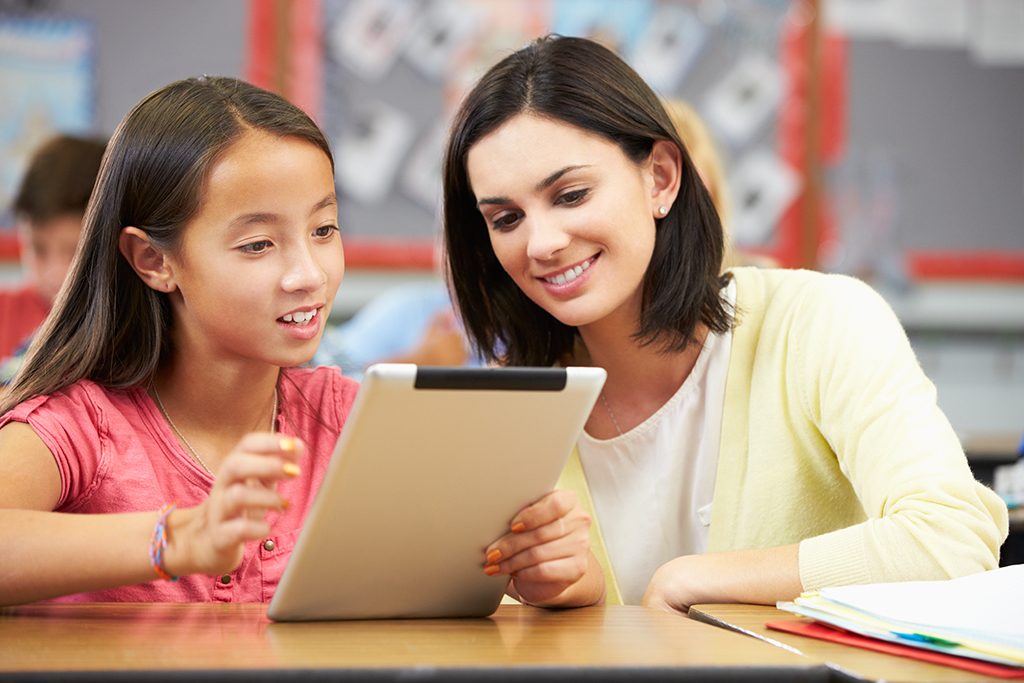 Opportunities on the rise in the education market
The education market can be an especially complex and challenging vertical to navigate for channel resellers, but it can also be very financially lucrative.  Deploying the latest technologies can help schools to save money, enhance productivity and improve student outcomes.  Teachers are no longer restricted to just the four walls of the classroom when communicating with their students.  The use of online tools and resources has become as prevalent as traditional textbooks.  Laptops and tablets are regularly used by students at their desks, and tests and class assignments are often completed and graded online.  Additionally, increased security concerns have led to surveillance cameras becoming a standard fixture in many school hallways.
While this increased adoption of technology by educational institutions creates tremendous revenue opportunities for resellers, a solid understanding of how the education system budgeting process works and how buying decisions are actually made are important considerations.  To effectively address this sector, VARs must plan ahead to ensure their solutions are included in budget planning and funding cycles.  The right distribution partner can empower resellers to achieve success within the education market.
EarthBend offers an expansive technology solution portfolio, nationally competitive pricing and friendly, reliable value-added services and support from its expert staff.  EarthBend understands the education vertical and associated E-Rate program funding guidelines, and delivers a complete range of innovative technology products from market-leading vendors that can help schools transform the quality of the educational services they provide.
How EarthBend Distribution Can Help
EarthBend has partnered with key vendors to deliver cutting-edge education solutions across a broad array of technology categories, including:
Anti-Virus Software & Content Filtering Solutions:   Whether in K-12 or higher education, the sophistication and persistence of online threats in today's world present a huge challenge for campus IT departments.  Anti-virus and content filtering solutions help schools to balance control and freedom while also enabling a secure environment.
Cabling Infrastructure:  Schools may need to update their cabling infrastructure to accommodate higher data transmission rates. For example, schools may pull out Category 4 and 5 cabling to run Category 6 and 6a cables instead. E-Rate covers cabling as long as the switches and other devices connected to the cable are E-Rate-eligible.  

Cordless/Wireless Communications:  Wireless solutions, like cordless phones and radios, provide a powerful tool for staff to improve communication and increase security throughout the entire campus.
Firewalls:  As students increasingly pursue their studies online — and arrive at school with mobile devices that are gateways to online education and entertainment — campus IT leaders now find themselves more focused on protecting their ­networks and controlling application usage.
Interactive Voice Response:  Interactive Voice Response (IVR) is an automated telephony system that interacts with callers, gathers information and routes calls to the appropriate recipient.  When deployed in an educational institution environment, IVR can streamline communication with parents, students and faculty by eliminating the need to search for and hand dial phone numbers.
Internet/Bandwidth Management: 

Online testing, in-classroom devices and video-rich media are all driving the need for fast WiFi for students and teachers.

  By managing and optimizing bandwidth usage, schools can enhance speed and bandwidth availability and increase accessibility.
Paging Equipment (Analog & IP):  Paging systems provide better internal communications, general notifications and emergency alerts.  With IP Paging, communications are enhanced by targeting messages to specific telephones, classrooms and corridors. IP Paging provides a common system for public-address announcements, emergency broadcasts, bell scheduling and text notifications
Power Protection & Backup:  A UPS can provide backup power that enables devices to stay connected even during a power disturbance or outage.  Just as important, they also provide "clean" power, taking care of any power surges, jitter, etc. that can damage sensitive IT equipment. These anomalies are not uncommon in a large building such as a school.  For school districts requesting federal assistance for their Network Connectivity projects through E-Rate, UPSs are listed as an eligible product within this program.
Video Surveillance:  Maintaining tight security in school settings is of utmost importance to ensure the safety of students and faculty.  Deployment of a video surveillance system can help to ensure the safety of school staff and students, protect against theft and vandalism and prevent trespassers from entering school property.
Wired and Wireless Networks:  In today's world, instead of lesson plans depending solely on skilled teachers, schools also count on having consistent, reliable connectivity to networks for access to educational resources.  Providing a high-quality campus network — reliable, secure, adaptable, scalable and fault tolerant — has become fundamental in education.
EarthBend is proud to offer education technology solutions from the vendors detailed below as well as many other market-leading manufacturers.  For the complete EarthBend Distribution product portfolio, please visit our line card page.
Education Technology Partners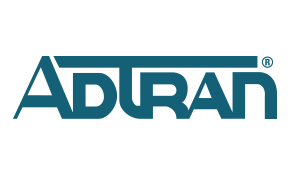 ADTRAN
ADTRAN
ADTRAN's Fiber-to-the-dorm, Cloud Connectivity, Unified Communications and virtual Wireless LAN solutions power next generation networks, enabling educational institutions to Connect, Communicate and Learn.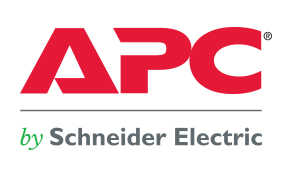 APC by Schneider Electric
APC by Schneider Electric
APC by Schneider Electric is the market leader in single phase UPS and Racks/Enclosures, and has a rich history of pioneering the power protection industry and providing legendary reliability. Many products are Energy Star rated and RoHS compliant.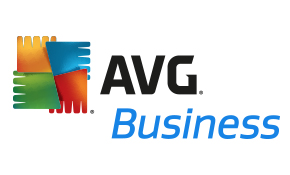 AVG Business
AVG Business
The award-winning AVG Business portfolio provides cloud security and remote monitoring and management (RMM) solutions that protect businesses and institutions around the world.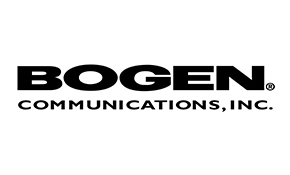 Bogen Communications, Inc.
Bogen Communications, Inc.
For more than 80 years, Bogen Communications, Inc., has been a leading provider of commercial amplifiers, speakers, and intercom systems for music, paging, and educational applications.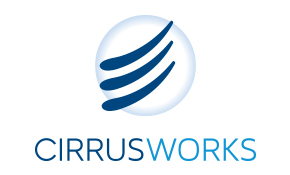 CirrusWorks
CirrusWorks
The easy to install CirrusWorks Governor device has proven to enable faster, more reliable Internet for students and faculty in K-12 schools and higher learning institutions, especially during peak periods of network congestion, providing simple, effective WiFi improvement.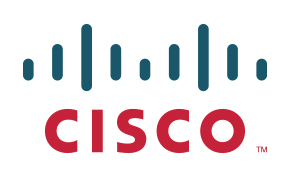 Cisco
Cisco
Cisco wireless networking combines the mobility of wireless with the performance of wired networks. It delivers 802.11ac excellence designed to effectively support a vast range of business-focused wireless networks, from the most basic to today's most demanding high-density environments.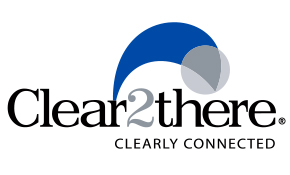 Clear2there
Clear2there
Clear2there specializes in competitively priced, high-quality video surveillance solutions.  They carry a full line of analog and IP cameras (internal, external, PTZ, megapixels and weatherproof options), analog, IP and hybrid recording solutions and accessories.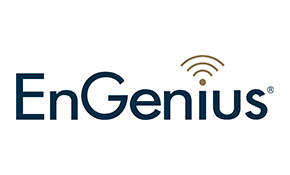 EnGenius Technologies
EnGenius Technologies
EnGenius Technologies provides K-12 schools with the industry's most comprehensive portfolio of indoor and outdoor networking solutions to deliver fast reliable Wi-Fi connectivity in high-density educational environments.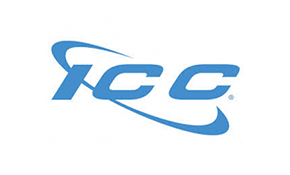 ICC
ICC
ICC is a leading manufacturer of commercial and residential structured cabling products governed by strict ISO 9001:2008 standards. With over 30 years of innovation, ICC products have established a reputation for premium quality, proven performance and competitive prices supporting voice, data, audio, video and fiber optic connectivity.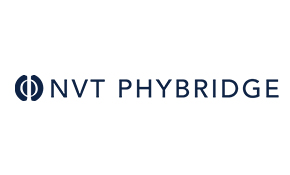 NVT Phybridge
NVT Phybridge
NVT Phybridge is the leader in PoLRE (Power Over Long Reach Ethernet) switch technology. NVT Phybridge was the first company to introduce switch technology that delivers Ethernet and PoE over a single pair of wire with four times the reach of traditional switches. NVT Phybridge long reach Ethernet switches are the standard against which others are measured.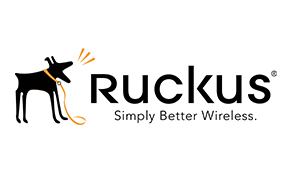 Ruckus Wireless
Ruckus Wireless
Ruckus powers the connected modern classroom with grade-A Wi-Fi and edge switching performance coupled with simple, market-leading secure onboarding and policy management.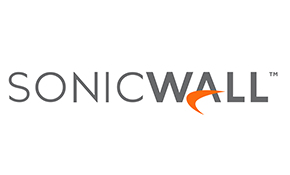 SonicWALL
SonicWALL
SonicWALL firewall solutions deliver security with greater effectiveness, performance and scalability than competitors — and at a lower cost of ownership. They're unmatched at preventing intrusions, blocking malware and controlling applications for 100 percent of network traffic.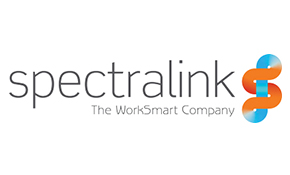 Spectralink
Spectralink
Spectralink leads the enterprise mobility market with industry's most deployed mobility solution portfolio optimized for mission critical education, healthcare, retail, manufacturing and hospitality applications.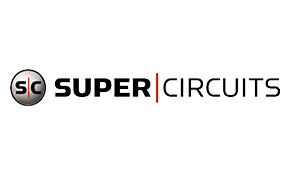 Supercircuits
Supercircuits
Supercircuits is a nationally recognized leader for innovative audio and video surveillance solutions. Complementing their extensive line of high quality products, Supercircuits offers industry-leading warranties and lifetime technical support of its products.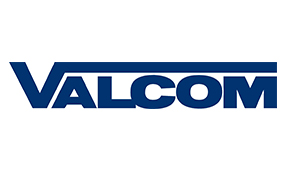 Valcom
Valcom
With over 35 years' experience and 40,000 K-12 communication systems installed, Valcom is a reliable provider of school communication solutions.  The communication needs of K-12 schools are unique and require a robust set of capabilities.  Valcom's K-12 Communication and Clock Solutions help schools keep everyone safe, informed and on schedule.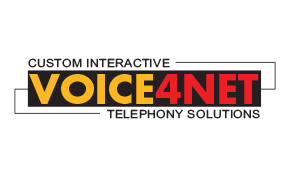 Voice4Net
Voice4Net
Voice4Net develops custom interactive telecommunications solutions for the education market and across a wide range of other industries. The company specializes in creating software tools that integrate telephony and database systems, including user-friendly interactive voice response systems.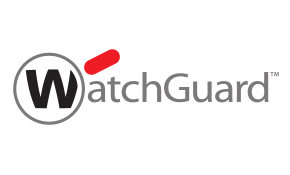 WatchGuard
WatchGuard
WatchGuard's award-winning, next-generation physical and virtual security appliances for education provide premier multilayered protection, while enabling the advanced networking, strong performance and powerful management tools a school system needs to flourish.