APC by Schneider Electric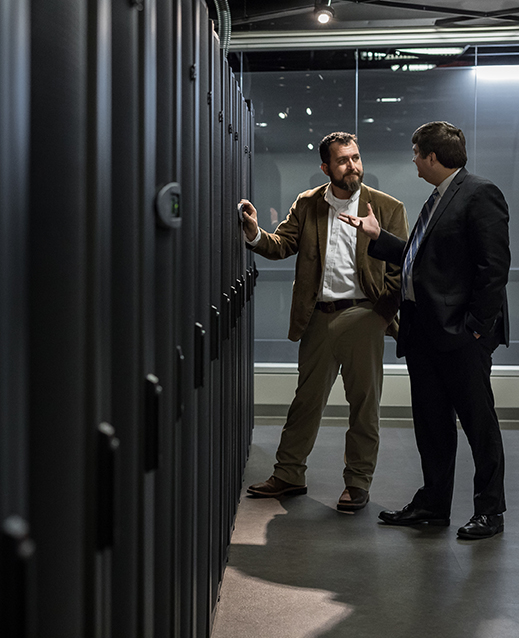 The Industry-Standard for Reliable Power and Physical IT Infrastructure
For nearly four decades, APC has become the industry-standard for reliable power and physical IT infrastructure. Now the leading name in IT departments large and small and among its vast community of channel partners, APC's history of innovation has pushed its products into the global spotlight with infrastructure, management, and data security solutions protecting organizations around the world.   Choosing the Legendary Reliability™ and well-known reputation of APC allows you to provide your customers with the high-quality, energy-efficient solutions that best address their growing needs and greatest challenges.
APC™ award-winning Smart-UPS™ is the most popular UPS in the world for servers, storage and network power protection. Smart-UPS provides availability and manageability to networks, allowing organizations to focus on business growth instead of business downtime. Trusted to protect critical data and equipment from power problems by supplying clean and reliable network-grade power, Smart-UPS's patented green mode provides high efficiency at low, medium and high load levels. This makes them ideal for multi-core or virtualized servers that have varying load consumption, all while saving utility costs. Managed outlet groups allow segmented load control to power on or off equipment in series, as well as load shedding to preserve battery power for critical connected equipment or reboot a hung device without impacting other equipment. Lithium-ion batteries provide 2X in battery life, better performance at higher temperatures and total cost of ownership savings when compared to valve-regulated lead-acid (VRLA) batteries.
Smart-UPS On-Line provides high density, true double-conversion on-line power protection for servers, voice / data networks, medical labs, and light industrial applications. Capable of supporting loads from 1 to 20kVA in a rack/tower convertible form, the Smart-UPS On-Line is available from 2U to 12U. Recent family extensions at 15 and 20kVA enable support of power hungry blade servers or heavily loaded equipment racks. When business-critical systems require runtime in hours, not minutes, Smart-UPS On-Line can be configured with matching battery packs to comply with aggressive runtime demands. The included PowerChute management software provides unattended graceful shutdown of network operating systems. All models 5kVA and above include an integrated Network Management Card for remote management (optional on models below 5 kVA). The Smart-UPS On-Line family provides customers with a reliable source of uninterruptible power even in demanding power environments, including very wide input voltage window, extremely tight output voltage regulation, frequency regulation, internal bypass, and input power factor correction.