APC by Schneider Electric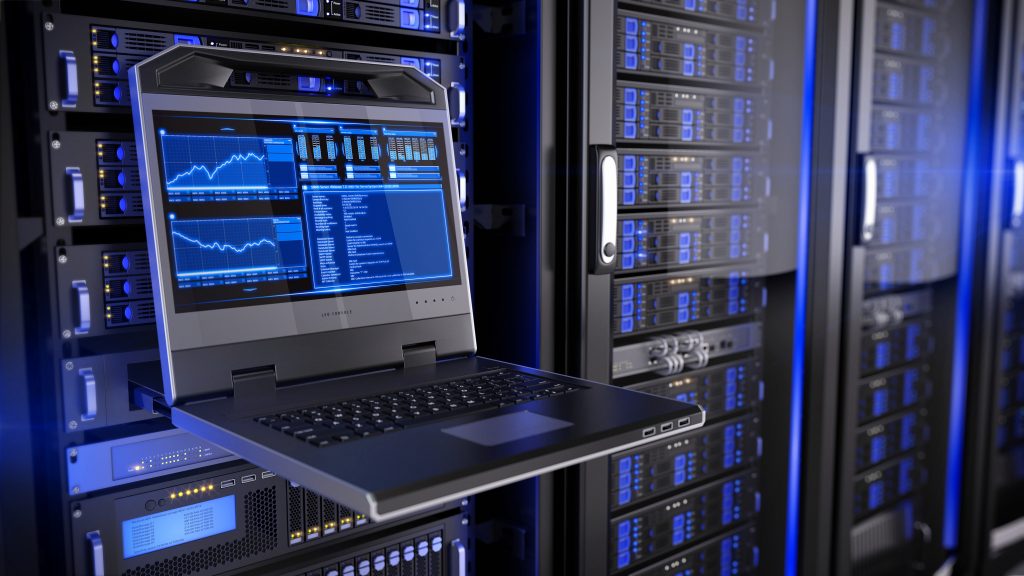 The Industry-Standard for Reliable Power and Physical IT Infrastructure
For nearly four decades, APC has become the industry-standard for reliable power and physical IT infrastructure. Now the leading name in IT departments large and small and among its vast community of channel partners, APC's history of innovation has pushed its products into the global spotlight with infrastructure, management, and data security solutions protecting organizations around the world.   Choosing the Legendary Reliability™ and well-known reputation of APC allows you to provide your customers with the high-quality, energy-efficient solutions that best address their growing needs and greatest challenges.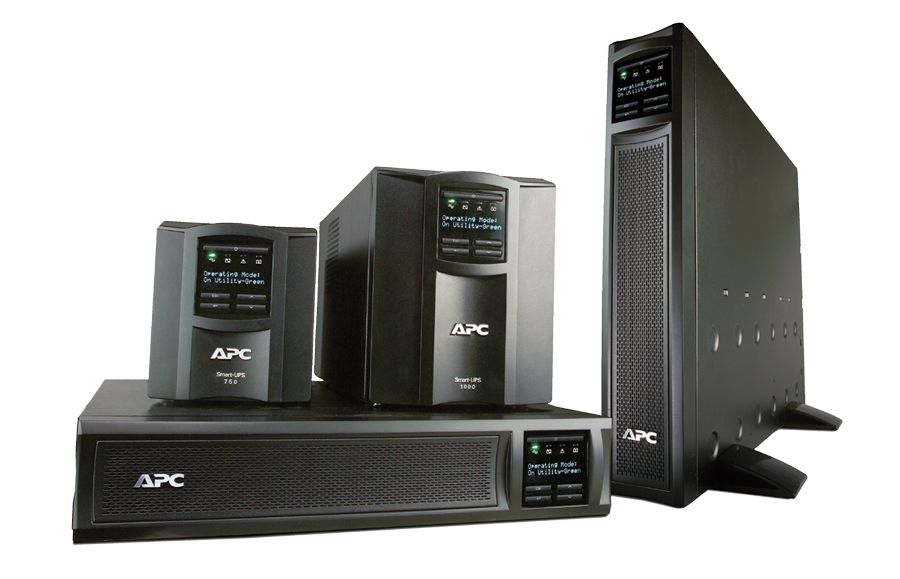 Smart-UPS™ are trusted by millions of IT professionals throughout the world to protect equipment and critical data from costly interruptions by supplying reliable, network-grade power reliably and efficiently. Available in a variety of forms factors and classes (entry level, standard and extended run), there is a model for nearly every application and budget. Standard models are the most popular UPS in the world for business servers, storage and network devices and have long been considered the benchmark for reliability and manageability. Entry level Smart-UPS models are an economical choice for small and medium businesses looking to protect small networking devices, point-of-sale (POS) equipment and entry level servers. The extended run models accept external battery packs for long runtime to power critical servers, security and communication systems through outages that could last hours.
Smart-UPS On-Line provides high density, true double-conversion on-line power protection for servers, voice / data networks, medical labs, and light industrial applications. Capable of supporting loads from 1 to 20kVA in a rack/tower convertible form, the Smart-UPS On-Line is available from 2U to 12U. Recent family extensions at 15 and 20kVA enable support of power hungry blade servers or heavily loaded equipment racks. When business-critical systems require runtime in hours, not minutes, Smart-UPS On-Line can be configured with matching battery packs to comply with aggressive runtime demands. The included PowerChute management software provides unattended graceful shutdown of network operating systems. All models 5kVA and above include an integrated Network Management Card for remote management (optional on models below 5 kVA). The Smart-UPS On-Line family provides customers with a reliable source of uninterruptible power even in demanding power environments, including very wide input voltage window, extremely tight output voltage regulation, frequency regulation, internal bypass, and input power factor correction.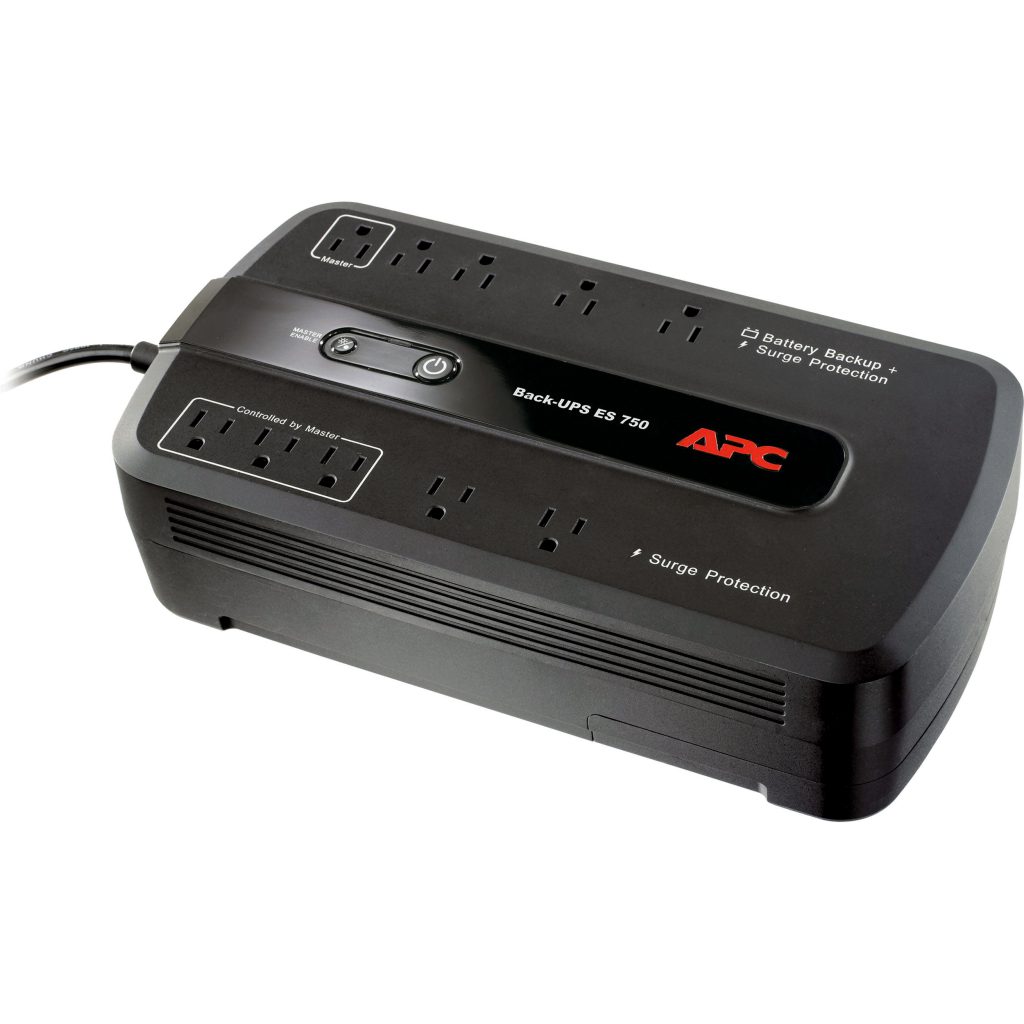 The Back-UPS battery backup offers guaranteed power and surge protection for wireless networks, computers, gaming consoles and other electronics in a home or business. Models supply battery backup during outages and unsafe voltage fluctuations, as well as provide protection from damaging surges and spikes. They are available in 'tower' or 'floor' styles, and together with a variety of standard features, they are the perfect choice to protect important data and stay connected.
The Back-UPS Pro family offers guaranteed power protection for high performance computer systems, routers/modems, external storage devices, game consoles and other electronics in a home or business. These UPS units supply electronics with abundant battery backup during outages and stabilize unsafe voltage levels. They also provide power protection from damaging surges and spikes, and enable the use of management software to optimize UPS usefulness. Premium features of this family may include Automatic Voltage Regulation (AVR), an LCD display, Smart Outlets, energy saving functions that reduce electricity use, network manageability, Watchdog, or configurable outlets. Together with the rest of the Back-UPS Pro's standard features, they are the perfect choice to protect data and ensure system availablity.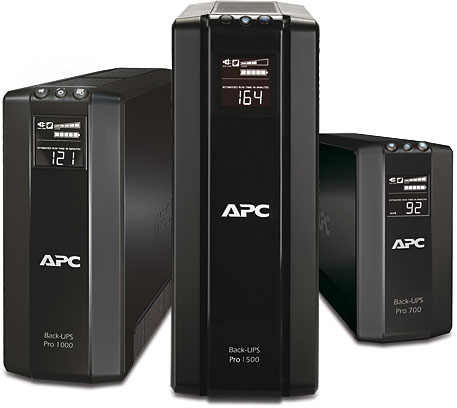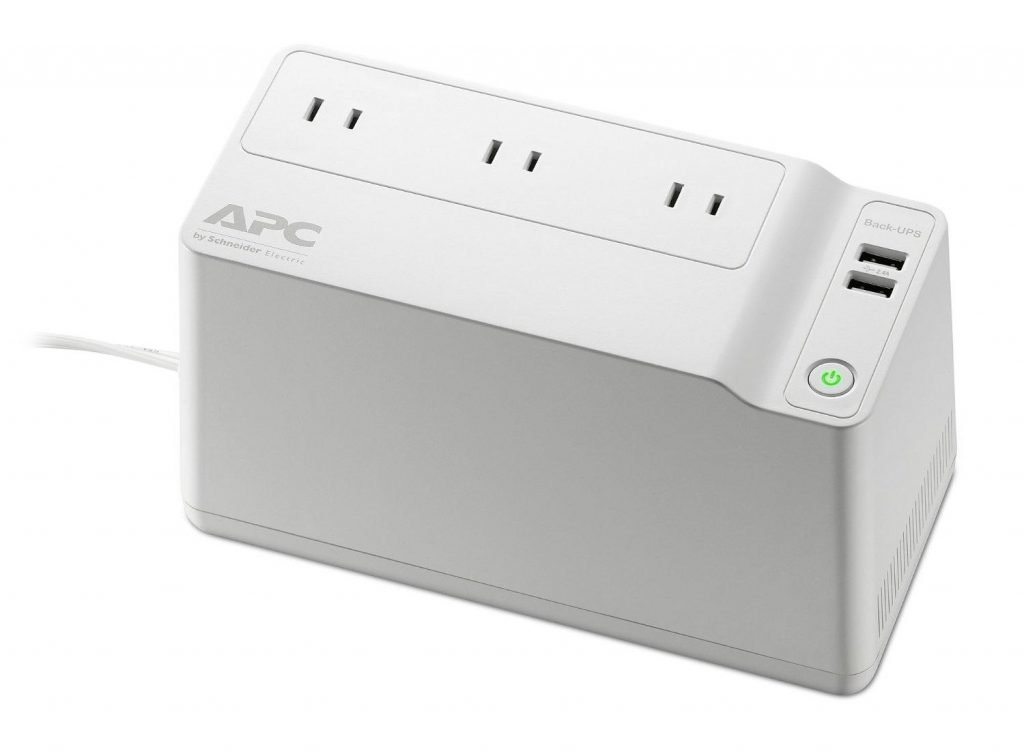 Back-UPS Connect is an innovative UPS product family designed to power networking equipment for prolonged periods of time during blackouts. Run a router, modem and other low-power devices for 3 to 5 hours during a power outage. Access to the internet is a critical component of our personal and professional lives. Unfortunately, power outages break our lines of communication for business operations, news and weather updates, and restrict us from contacting friends and family. At APC by Schneider Electric, we understand the network is critical to everyday life. Back-UPS Connect will keep the network running, even when the power goes out.