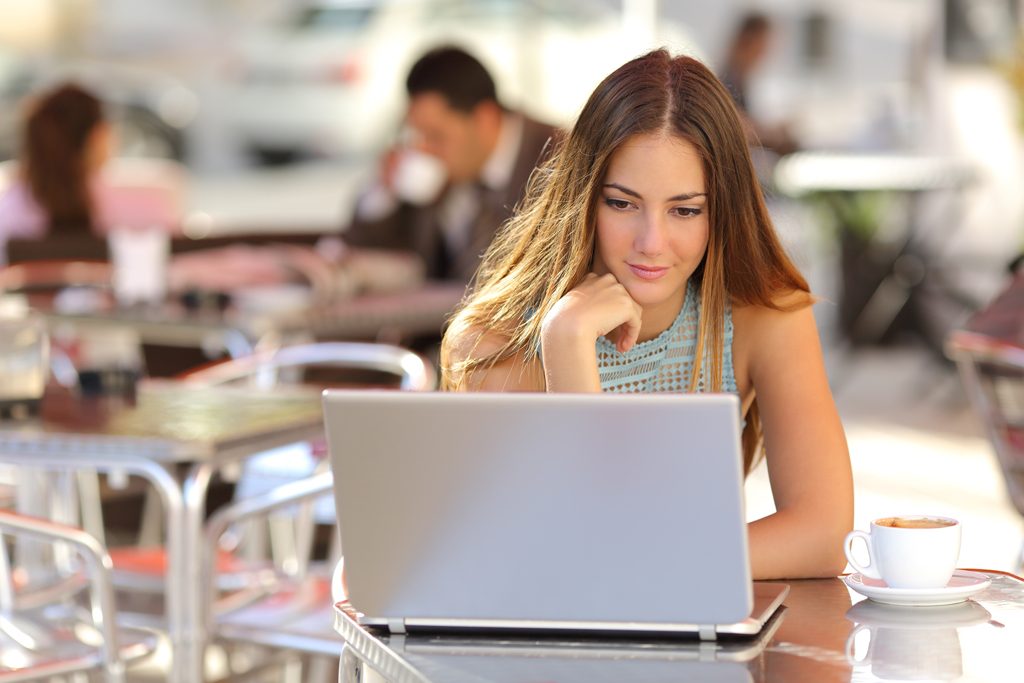 The Leader in Visitor-Based Network Solutions.

Nomadix offers gateways for seamless wired and wireless connectivity solutions across public access networks and enterprises. Nomadix gateways have earned a global reputation for unparalleled reliability and ease of management. As one customer put it, "They just work." Powered by patented technology, Nomadix throughput enhancement technologies make available bandwidth stretch further, slowing the pace of investment in bandwidth upgrades and enabling revenue generation and customization in a number of business models. With Nomadix, public access network providers are able to deploy cost-effective, secure and easy-to-use network services.
Nomadix's next-generation, high-performance Internet Access Gateways (AGs) expand wired or Wi-Fi bandwidth reach to create public Internet access and guest access networks, which establishes an added revenue source for your business and keeps your customers coming back. With Nomadix, establishing a guest network has never been faster or easier.
Nomadix Access Gateways offer various bandwidth management capabilities offering varying degrees of sophistication.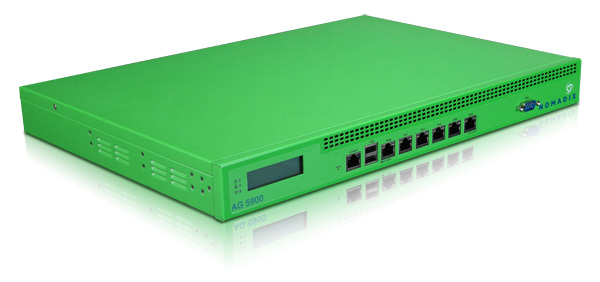 The AG 5900 Access Gateway is a next generation, high-performance Internet access gateway that enables the creation of a public Internet access and guest access networks. Designed with scalability in mind to accommodate medium to large sized venues — from hotels to airports to stadiums and convention centers — the AG 5900 Access Gateway features the flexibility to support from 500 up to 8,000 simultaneous devices, and up to tens of thousands of devices when using our clustering feature. With a throughput of 1.5 gigabits per second, the AG 5900 Access Gateway can meet growing bandwidth demands while keeping Internet traffic flowing.
"Even in isolated locations, such as an island, visitors can stay connected – whether for work or pleasure. When Hamilton Island decided to improve their Internet infrastructure, we came on board with Nomadix to provide the most robust solution possible — ensuring that guests have a positive Internet experience during their stay."
Matthew Watson, Chief Operating Officer, McLaren Technologies
Designed for smaller properties, such as hotels with fewer than 150 rooms, the AG 2400 Access Gateway supports up to 500 simultaneous mobile devices. Equipped with a range of bandwidth management tools and full PMS interface capabilities, the AG 2400 Access Gateway ensures an optimal user experience.
"We don't have managers working 24/7, so we could only provide an Internet connection to a guest when someone was on duty to complete the transaction. We've seen a significant increase in revenue thanks to the wireless Nomadix authentication."
Tyler Brown, CIO, VALUE PLACE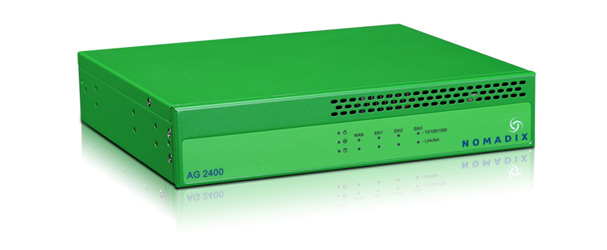 Application Management Appliances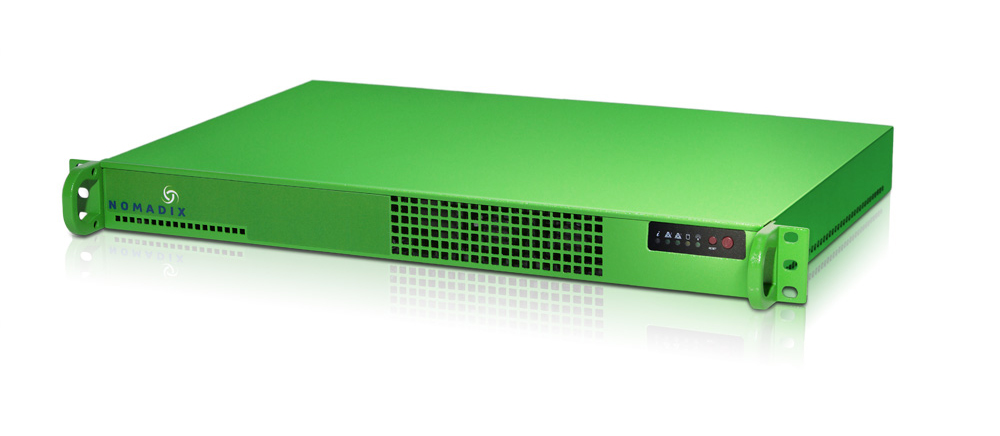 Tame the Application Stampede that is hijacking your network using Network Application Control through Application Management Appliances.
The Nomadix Alloc8 – X Series puts hoteliers back in control, enabling them to honor their promise of delivering an efficient, reliable, high-quality Internet experience to each and every guest. By shifting the paradigm from capacity management to demand management, the Alloc8 – X Series allows network operators to use more of the bandwidth they are paying for, and use it for a longer period of time. Plus, auto-generated, easy-to-read reports make it simple to communicate network status and usage to both internal and external customers.
Bringing together Nomadix's expertise in bandwidth management and Exinda's cutting-edge network optimization technology, the Alloc8 – X Series gives operators full control, allowing them to ensure that important applications always perform well. The Alloc8 – X Series' Deep Packet Inspection (DPI) technology combines real-time monitoring, analytics, reports and an intelligent recommendation engine to give network operators the visibility they need to effectively pinpoint sources of congestion and delays. With the Alloc8 – X, operators can monitor and prioritize resource-intensive traffic and identity high-bandwidth, low-priority users and applications by implementing automated policies and setting upper and lower bounds for bandwidth allocation.
Why Alloc8 – X is the Right Choice
Improve end-user experiences by controlling traffic by application
Resolve problems faster with an easy, intuitive dashboard
Save money on bandwidth costs
Provide conference/convention customers with detailed reports on usage
Stop P2P bandwidth monopolization and DMCA/RIAA violations
Create meaningful limits on free-access guests
How It Works
The Alloc8 – X Series' feature-rich platform offers deep insight into network users, devices, applications and activities. Through the platform's library of purpose-built reports — including WAN planning and application performance reports, informative analytics and predicative recommendations — network teams are able to not only monitor the health of the network in real time but also diagnose and resolve any network problems up to three times faster. Additionally, the Alloc8 – X allows IT staff to analyze and inspect traffic at Layer 7 with interactive data modeling programs and intuitive dashboards that help operators troubleshoot issues quickly and effectively.
The Alloc8 – X increases the capabilities of your current bandwidth without costly upgrades. By prioritizing and balancing applications throughout your network, you get more mileage out of your existing network bandwidth.
Available in four different models, X4000, X6000, X8000 and X10000, the Alloc8 – X Series is suitable for both large and small venues and offers you the flexibility to choose the option best suited for your for your data needs — from 200 MB to 10 GB of shaping throughput.
Bandwidth Management Solutions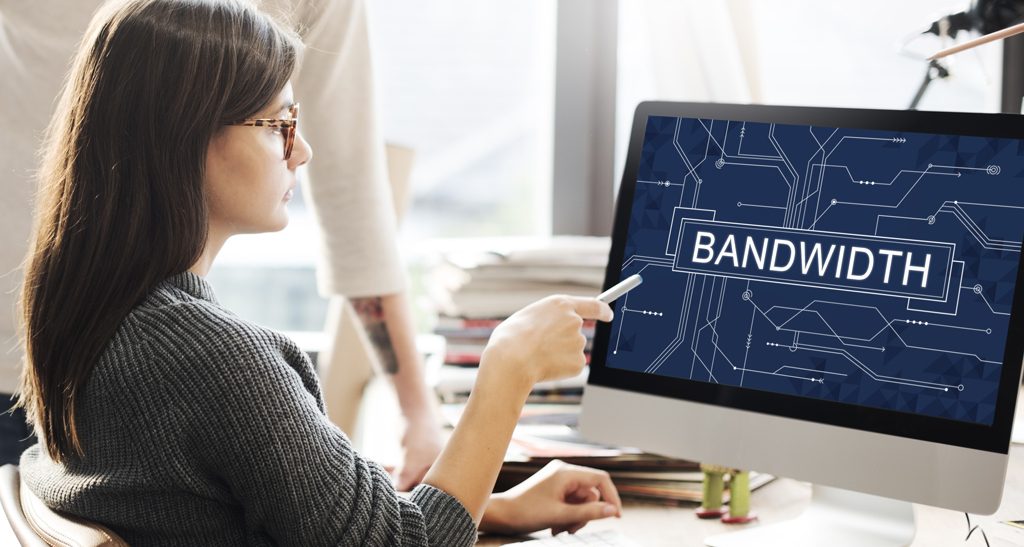 Introduction to Bandwidth Management

Whether your business is a hotel, restaurant, sports arena, transportation hub or the like, operators are facing unprecedented demand on bandwidth. With many users carrying multiple Wi-Fi-enabled devices and expecting Internet access for each one, it becomes crucial to manage bandwidth properly. Bandwidth management allows you to control the amount of bandwidth available to your patrons. Used correctly, bandwidth management ensures that each user receives a fair share of bandwidth. The need to balance bandwidth usage can often cause network managers to resort to adding bandwidth, accelerating network traffic or cutting off access to applications – but these approaches are short term in nature, not cost effective and can actually contribute to network congestion.
How Nomadix Can Help
Nomadix products enable you to better manage and control bandwidth. Nomadix Access Gateways provide the on-ramp to service visitors, while our Application Management Appliances provide the means to control application bandwidth by allowing IT managers to review traffic patterns and content usage for intelligent management and allocation. The combination of the two appliances ensures fair and fast bandwidth for public access to keep Internet traffic flowing, stretch the value of their investments farther resulting in an improved user experience.
Nomadix appliances continue to provide efficient and evolving technologies to its customers for traffic prioritization and management. These technologies are always one step ahead of market needs and enable operators to:
Enhance bandwidth in a modular and cost-effective way.
Monetize from demanding users while providing consistent experience to visitors with regular usage pattern.
Maximize the potential of existing bandwidth subscription(s).
Nomadix Solutions
The arsenal of bandwidth management tools provided by Nomadix enables network operators and system integrators to maximize their ROI from available Internet bandwidth capacity. This means that Internet bandwidth circuits do not need to be upgraded as frequently, even as the perceived demand for bandwidth continues to grow.
Nomadix provides solutions that allow you to promise your customers what they expect and what they are entitled to, without spending an arm and leg to fulfill that promise.