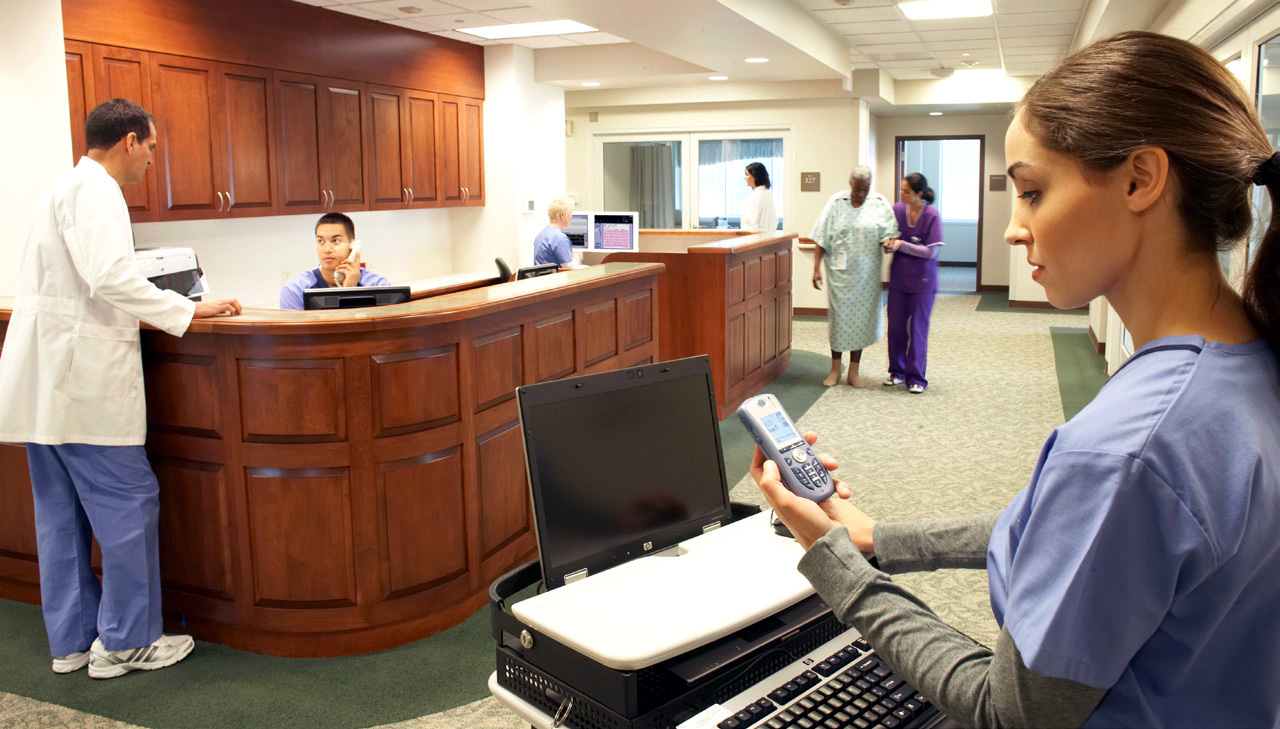 Providing freedom of movement, better service and increased safety.
Ascom is North America's leading developer of on-site mobility solutions, providing freedom of movement, better service and increased safety. Their research and development focuses on innovative and reliable technologies for call systems, integration and wireless communication solutions that optimize mission-critical processes.
Employees can spend a vast amount of time walking to retrieve information. Ascom's mobility solutions empower staff and reverse this trend with mission-critical information that reaches them where and when they need it, no matter their location within a facility. Connect teams to each other and outside communication networks, increase workflow efficiency and effectively manage alarms. By integrating with numerous building systems, Ascom phones transcend simple voice communication and can replace multiple wireless devices.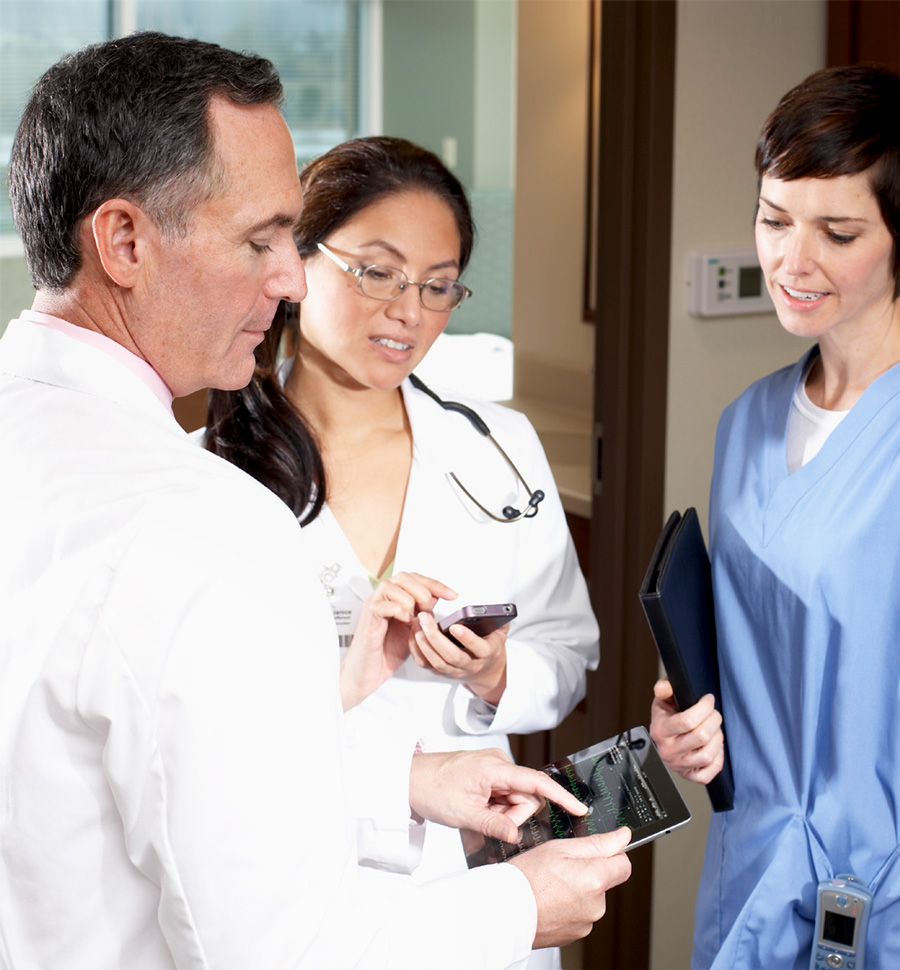 Any enterprise workplace can be enhanced by adding the Ascom IP-DECT system, which utilizes industry standard TDM and VoIP telephony interfaces to provide a fully integrated wireless communication platform. Seamless call handover and automatic roaming features ensure reliability for mobile users. The Ascom IP-DECT solution can be configured with one of two system types; IP-DECT access points or IP-DECT Gateway. This professional grade communication solution may be integrated with IP-PBXs via a direct SIP interface or with TDM PBX's via Ascom VoIP Gateways.